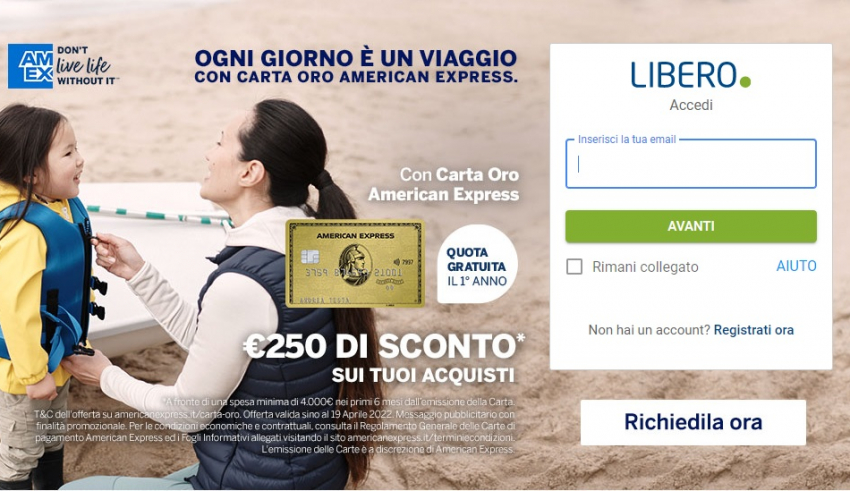 What is Libero Mail?
Libero Mail is an Italian free email service offered through The Italiaonline Digital Agency. It's a feature-rich and robust service that is accessible via browser apps or a mobile apps for iOS as well as Android.
Libero Mail supports all major browsers, including the latest versions of: Edge, Chrome, Safari and Firefox. It is also compatible using Explorer 11, but some features may not function as intended unless you disable compatibility mode.
The service provides the Home widget, which allows you to personalize your dashboard to incorporate features that you are interested in the most. These could include categories for emails, like Unread important or Unread, as well as even the most recent news, horoscopes, or news and other things.
History Of Libero Mail
Libero Mail was launched in 1999 as a service for free that offered folders for inbound and outgoing emails, drafts, as well as junk mail. It also included a basic filter for spam.
In 2002 The service was upgraded by adding new features. The login page was enriched with events, news and horoscopes as well as other information offered by Italiaonline. A security service for antivirus and the Jumbo Mail service were also added to the.
In 2006, drag-and-drop capabilities was added to the service, along with the possibility of moving emails to an online mailbox and dropping them in there. In the following years, the service was enhanced with features including i-mode compatibility smartphone apps with two-step authentication and the Drive space.
Features of Libero Mail
Libero Mail offers many basic and advanced features to help you manage and access your email.
Simple interface for email: It has an easy-to-use design and has drag-and-drop features to transfer emails.
Multiple-account functionality: You can manage multiple accounts all in one location and effortlessly change from one email account to another from the same page.
Jumbomail: If you have more than one attachment, which is up to 2GB in size the feature can help to send it as one email without having to install third-party applications. Also, you'll receive notifications the time the file was viewed and downloaded.
Calendar: Libero Mail also includes a native calendar that can be used to keep a calendar including events, adding them, and receiving alerts for notifications.
Categories: Like Gmail, Libero includes category tabs, therefore, the inbound messages are automatically classified by types such as Reservations, Offers, Orders and Social.
Drive: Libero provides 2GB and more in cloud storage. You can upload, view, edit and share files. You can also make folders and filter them.
Address book for personal use: This acts as an address book to store email addresses and groups these into lists.
Access via mobile: Libero has apps for iOS and Android mobile devices, meaning you can access your email while on the move. You can also add other Libero users to their mobile email application.
How To Register Libero Mail?
The process for registering is easy and isn't different from any other site. However, you'll need to confirm your registration by phone and select whether you wish to receive email messages via Italiaonline or its associates.
Visit liberomail.libero.it and click the"green" Sign-up button. If you don't have Italian, Google Translate does well in translating the site.
Clicking the Clicking the Register button will direct your to registration page. You will need to enter your names, including your first name and last, your preferred name for the email, as well as a your password. To assist you in creating secure passwords, Libero Mail provides suggestions for you to use special characters. However, you can also pick random passwords.
Click Next (Avanti) when you're done.
The next step is that the system will ask you to enter your birth date (in format of date, month and year) and your residence address and gender – Donna (woman) (woman) or Uomo (man).
The checkbox at the bottom will ask if your account is for professional use. Check the box if your are an entrepreneur, professional or possess an VAT number.
Then, you can provide the option to recover your password and also indicate the preferences for email promotions.
The first section of this form requires you to enter an alternative email address and a phone number. Make sure to check the box once you have went through the Terms of Use and Privacy Policy.
In the next phase select whether you wish to receive emails with promotional content by Italiaonline along with its partner. A suggestion: It's much easier to sign up later when you are fascinated by the services it can offer rather than trying to unsubscribe.
In the final step, before you are able to access your newly created email address, you'll need to confirm the account. The system will then send an email with a verification code to the phone number you provided in the final step. If you haven't provided a code then the system will ask you to supply the number now to obtain a verification number.
Enter the code, then press the next button. Now you're ready!
How To Login Libero mail?
From the Web Email Client Provided by Libero
Step 1. Go to login.libero.it.
Step 2. Enter the username and password which you set while creating account.
Step 3. Check the box in case you wish to remain connected. If you choose to choose to do so, you'll be connected until you click to exit to close your account or clear your cookies.
Step 4. Press next to access your libero account.
From Libero Mail Mobile Apps
Step 1. Go to liberomail.libero.it.
Step 2. Click on the Mobile button in the header menu of the site.
Step 3. Select your mobile operating system and you will be redirected to the download page.
Step 4. Install the application on your mobile phone or tablet and open it.
Step 5. When you open the app, you will get option to choose an account. After that enter your login information like username and password.
How to Contact Libero Mail Support?
Libero Mail has a Help section that has a variety of articles that explain how you can utilize the service, create your account, as well as troubleshooting typical issues. If you are unable to locate the correct information or contact support by filling out a form.
To access the form you'll need to:
Log in to your email account and then click the "Contact Us button.
Complete the form and write about your issue or concern in the most detail is possible.
Fill out the form. If you have any additional questions after an answer, inquire by responding to the email sent by support@support.com..
Simple, with one exception If you experience difficulties getting access to the account you have created on your Libero account, as stated in this section of help, you'll be required to create a brand new account to reach support.
In addition you can also get in touch with Italiaonline via telephone:
800 011 411 to address non-technical issues. the number is available Monday to Friday between 8:30 and 20:00 UTC +1:00
+39 02 2904 7001 for legal concerns with your Libero account