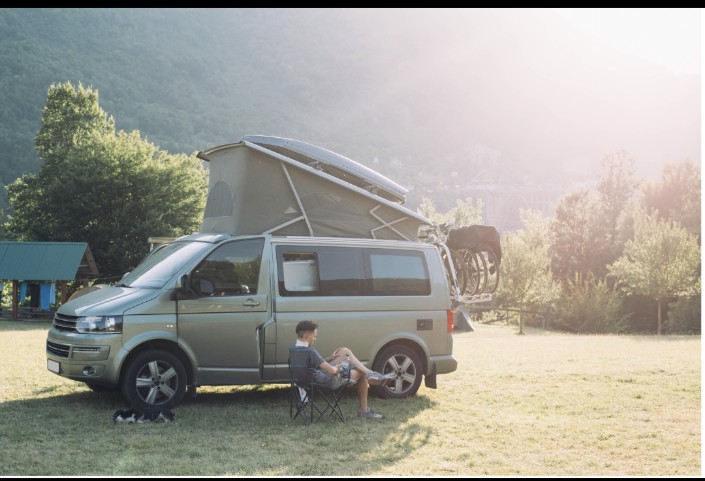 Some people consider vans to be the ultimate vehicles for someone in need of living on the road, and for good reason.
These vehicles are spacious, versatile, and incredibly durable–but they certainly don't have to remain vanilla. If you're feeling ready to leap into van life, you're probably looking into van mods that will help you suit your new lifestyle.
We're going to dive into some of our favorite van conversions we've as well as some that we've seen other people do. You don't have to wait to jump into these van life mods–get your vehicle operational and read on!
Install Sleeping Bed
Not only will you have a comfortable place to sleep, but you can also use it as a place to relax during the day. Sleeping beds can be installed in a variety of ways, so be sure to talk to a professional to figure out the best option for your van.
There are a few different types of sleeping beds for your van. This includes:
A full-size bed
A twin-size bed
A futon
You can also get a memory foam mattress topper to make your bed more comfortable. If you're going to be living in your van, you'll want to make sure you're comfortable.
Storage Solutions
If you're living life on the road, you know that storage is key. Here are some new van mods to help you make the most of your space:
A Hanging Rod
This is great for storing clothes or towels. Simply install a rod near the ceiling of your van and use hangers to keep things off the floor.
Stackable Bins
These are perfect for organizing smaller items. Label each bin so you can easily find what you need.
A Shoe Rack
This is a must-have if you have a lot of shoes. Keep them out of the way and off the floor with a hanging shoe rack.
A Magnet Board
This is great for organizing papers, maps, or anything else that you need quick access to. Hang it near your bed so you can always find what you're looking for.
With these storage solutions, you can keep your camper vans organized and tidy – freeing up more space to enjoy your time on the road.
Install Solar Panels
Solar panels allow you to generate electricity, which can save you money on your energy bills. They also help you be more self-sufficient by providing you with a renewable source of energy.
Solar panels are a great way to reduce your carbon footprint and help the environment. If you're looking for a way to save money and be more self-sufficient, solar panels are a great option for you. Here are key tips to find the best installation company:
Think About the Van Size
Not all solar panels are created equal, and there are several factors you'll need to consider before making a purchase. First, think about the size and layout of your van. This will dictate the number and size of panels you'll need.
Consider Your Power Needs
How much power do you typically use daily? This will help you determine the size of the solar system you'll need to meet your needs.
Define Your Needs
Research the different types of solar panels available and decide which one is right for you. There are several different options on the market, and each has its own set of pros and cons.
Get Multiple Quotes
Be sure to get multiple quotes from different installers before making a final decision. Solar panels can be a great addition to your camper van, but they're not cheap.
Kitchenette Installment
With a new kitchenette installment in your van, you can live life on the road without ever feeling homesick again. Imagine being able to cook your favorite meals, have a cup of tea in the morning, or an early night with a good book in your very own space.
No more feeling like you're living out of a suitcase, now you can live life on the road in style.
Door Screen and Windows
Not only do they provide ventilation and natural light, but they also offer protection from the elements and potential intruders. Screens and windows are available in a variety of materials, so it's important to choose those that best suit your needs.
For example, if you're looking for privacy, you may want to choose windows that are frosted or tinted. If you're looking to keep pests out, you may want to choose screens that are made of tightly woven mesh.
No matter what your priorities are, make sure to choose doors and windows that will keep you safe, comfortable, and happy on your adventures.
Van Roof Deck
You'll need to decide if you want a permanent or removable option. Permanent van roof decks are typically made from aluminum or fiberglass, while removable decks are usually made from wood or another lightweight material.
You'll also need to take measurements of your van's roof and find a deck that will fit. Be sure to account for any support beams or other obstacles that might get in the way.
Decide how you'll access your new van roof deck. Some options include ladder racks, pulley systems, or even stairs. Whatever you choose, be sure it's safe and easy to use.
Give your van the modifications it needs to be an adventure-ready vehicle. Find a company that got all your van upfitting needs covered from electronics and accessories to suspension and tires.
Learn the Different Van Mods that Will Help Your Road Life
Overall, there are a variety of van modifications that can help improve your road life. These mods can also help make life on the road more comfortable and convenient.
If you are planning to live in your van full-time, it is important to consider which mods will be most beneficial for you. Talk to other van lifers and research online to learn more about the different van mods that are available.
So, what are you waiting for? Start your road life adventure today!
Did you find this article helpful? Check out the rest of our vlogs!