Are you among thousands of people who want to become a 3D Animator? If yes, then this beginner's guide is exactly what need right now. The concepts of 3D Animation were quite ambiguous till the emergence of some Animated movies. Take "Toy Story" for example.
Nobody can run from the pervasive nature of 3D Animation. It can captivate the public in an impressive way ever. The domain is much more diverse. You must be having a keen desire in your heart to become a professional 3D Animator. To make this happen, you need to know how you can start with simple 3D Animation.
In this beginner's guide, you are going to know everything about 3D Animation. The process, terminology, tips, and much more. Let's keep this mind that simple is beautiful. When you are just getting started, you do not have to worry about Disney-level 3D Animation.
The thing that matters is that you must get to know the concepts. Recreate the existing projects. Make your own and rectify them. Master the skill of 3D Animation. Improve your portfolio. Finally, you are all set to step into the market.
In further sections of this guide, you will get familiar with the basics. Let's get you going as a beginner 3D Animator with the least effort!
What does 3D Animation mean?
The term 3D Animation refers to a transformation process. The job of a 3D Animator is to change a 2D character, puppet, or even a model into a 3D Animation or simply make a 3D Animation from scratch. Did not get it? Let's make it simpler for you.
2D characters do not have a realistic feel to them. These are just like talking and moving drawings. But a 3D Animation not only talks and moves but also looks real. These are higher in quality than 2D cartoon-looking characters as well.
How to make 3D Animation?
The process of animating a character is not hectic if you consider some key aspects of it. Today, creating animation is exactly similar to making digital art. But in terms of the process, animating does include some requisite stages for a remarkable final product.
Script: The process of 3D Animation takes a start with making a good script for the video. The script is the actual depiction of the concept or storyline. Unless you do not have a workable concept, you cannot begin with the script phase and further stages at all.
Storyboard: A storyboard is going to visually craft your script. It acts like a sample model as well. It has a sketchy appearance to it. You have to carve out the sketches of the characters you have mentioned in the script. The step is for utmost discussion with another person. It gives a basic level idea of how exactly the script will be looking before animation.
3D Modeling: The third step in the entire animating process is creating the models. A 3D model basically predicates geometrical figures combined with vertices. The vertices then come together to produce a mesh. Now, comes the 3D Mapping. The mapping takes place on a 3D grid.
Assets: An asset in a 3D animation process is the prop, accessories, and outfits of the characters. You can also include creating different landscapes, worlds, and atmospheres in assets. Every 3D asset has to be rigged carefully. The rigged assets are then animated in the next steps of the process.
Texturing: It creates the outermost layer of a 3D model. You can consider it as the metallic body of a car. The role of texturing is to enhance the entire appearance of a 3D animated character. If not done vigilantly, it can ruin your effort in each step.
Rigging: The role of the rigging step is linked to the physical movements of the characters. Muscle movement and locomotion are all due to rigging. You are not constrained to anything when it comes to rigging. It is obvious that not all 3D characters move similarly to each other.
Instead, every character has a different gait and style to walk. Well, rigging can duplicate the physical movements and differentiate them both.
Animation: After completing these super-six steps, you are good to go for animating your characters. The step of animation is where the characters become magical. But it requires attention as well. You cannot overlook the complexity of this step at all. The characters have to do every human-like activity. For this reason, it is important to animate the characters with concentration.
Rendering: You can create an entire animated sequence with help of rendering. The step involves a GPU, graphics processing unit. Rendering covers the major part of the post-animation phase of the process. Further changes like motion blur, field depth, transparency, color grading, and shadows occur in this step.
Composting: The purpose of compositing is to scrutinize everything you have done so far. The textures, assets, color composition, and even animation are refined in the step of compositing. Also, you can merge composting with VFX effects for including natural effects like snowfall, volcano eruptions, rainfall, and others in your frames.
Music and Sound Effects: Your animated film or videos are going to be extremely plain if not combined with music and sound effects. The background music must be relevant to the theme of your video. Irrelevant and non-befitting music can distract your audience from the message. Sound effects are like sudden sounds produced on some action. Like if a character falls, jumps, or runs you hear some special sound effects.
A large number of service providers are well-aware of the significance of this process. Due to its foundational working, you are able to enjoy animated movies from Disney and Pixar. A 3D animation company like Disney or Pixar invests a big timespan of 1-2 years for plotting the entire animated movie before working on the process itself.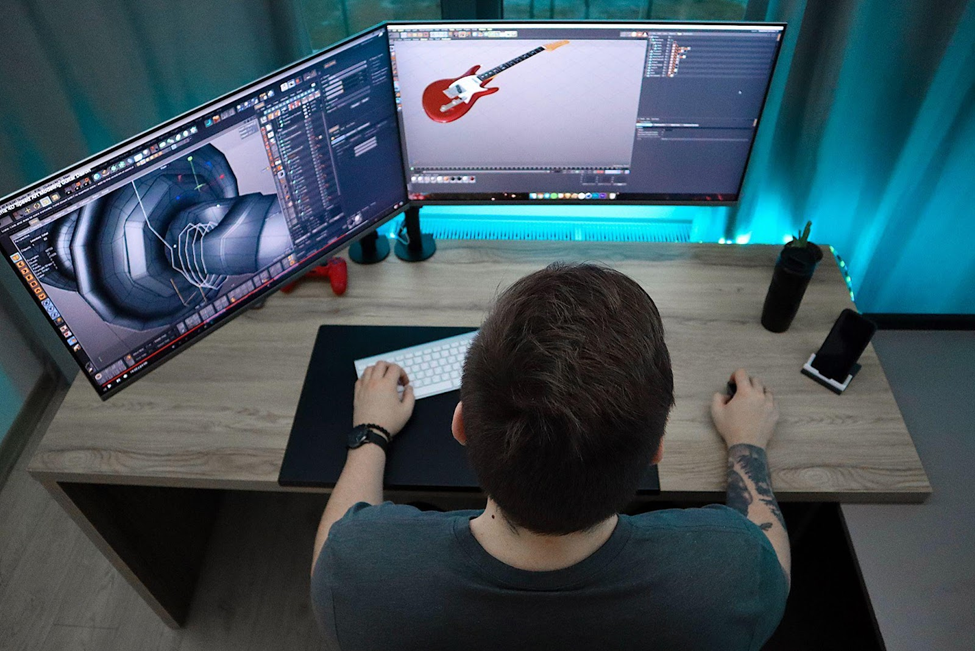 Important Steps of 3D Animation Phase
The abovementioned steps are the core stages of a 3D Animation process. But there are extra 6 steps of the 3D Animation phase that are critical to understanding. In this section, we are going to dig deeper into these 6 sub-steps of creating a 3D Animation.
What makes them so important for 3D Animation? You will find out!
Create a Reference action: A reference action will help you in animating the same action on the software. You cannot depend on the action of throwing a basketball for animating the identical action. Creating a 3D Animation of a basketball requires research too. Focus on the posture and the details in your reference action.
Produce Key Poses: When you have your reference action in your hands, make sure to transform it into key poses. A key pose is for portraying your message in particular. What does your reference action is trying to say? If you are throwing a basketball, then your key pose is manifesting your struggle and attempt. There is no margin of any negligence in the key poses on all counts.
Use In-Betweens: You can call this step "blocking" as well. After working on the key poses, you have to consider the in-betweens at this point. Blocking means dividing your key pose into several different parts. The in-betweens are for connecting these parts together until you achieve your desired product. It includes "stepped movements" that are not stumpy to look at.
Add Splining: It is for changing the stepped movements into splined ones. It means that the step of splining creates a smoother feel to the product acquired till this step. It is another integral step that rectifies any blockages and flaws of the animation if it has any.
Include Offsets: An offset will make sure that the movements are not having any kind of gaps. Sometimes, the movements feel to have a glitchy flow. But offsets are for removing this issue. It makes the character perform its movements naturally.
Final Editing: The previous steps might be boring for you. But the last step is a lot fun. You can bring out your creativity in this step. It is because you can recreate the facial expressions of the characters. The step can make a huge difference between a good and a bad animation for you.
In a nutshell
The discussion sheds light on the major part of the 3D Animation process. You can make a 3D Animation in any way you prefer. But as a beginner, this guide will help you get started. Focus on the simple. Follow the steps. Then take a big leap to advanced-level 3D Animation.
BuzzFlick, a video animation company has a profound section of portfolio on their website. They are highly acceptable in terms of quality video production and motion graphics services. You can get in contact with them today for a consultation with their experts as well.
Each stage of a 3D Animation process has its own significance. To make an irresistible 3D Animation, you must consider these steps followed by the others. It is the same process that has the ability to change a beginner 3D animator into a seasoned professional with time and practice.