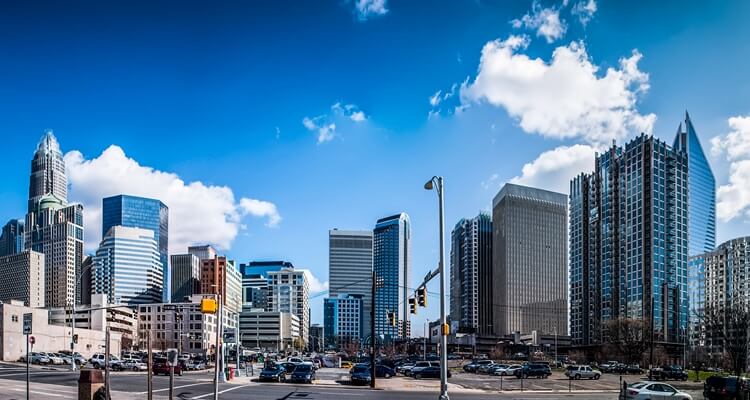 Every citizen in North Carolina who wants to engage in business as a contractor must obtain a valid license from the North Carolina Licensing Board for General Contractors. It is a legal and required document in every county and city of the state. However, North Carolina has different contractor licenses, each with specific requirements. So, before you apply, you must ensure that you're eligible for the right license.
There are three types of contractor licenses in North Carolina:
1. General Contractor License
You need this license to work on any building project that costs more than $30,000. This license is also referred to as a commercial contractor license. Working on any project without this license is a felony in North Carolina.
2. Residential Contractor License
If you want to be working on projects which cost more than $30,000 to complete, you will need a Residential Contractor license from the NCLBGC. The type of structures you can work on include any combination of the following:
Multiple family residences (apartments, condos, etc.)
Hotels/Motels with less than 100 rooms
To be eligible for this license, you must have at least four years of experience as a foreman, supervisor, journeyman, or contractor in residential construction OR have completed an accredited 4-year degree in construction management or engineering.
3. Unlimited Contractor License
An Unlimited Contractor license from the North Carolina Licensing Board for General Contractors (NCLBGC) authorizes the holder to bid on and perform any commercial or residential contracting job, including but not limited to new construction, additions and remodeling, alteration, repair, or replacement work, demolition, and site preparation.
Getting Your North Carolina Contractor License
You must pass the North Carolina Contractor License Exam to obtain your contractor license. The North Carolina Department of Insurance administers the exam, and you must register for the exam through their website. The exam costs $200, and you must pay this fee when registering. To receive your contractor license, you must pass the Business and Law Exam and the Trade Exam.
Once you pass the exams, you must apply for the NCLBGC and the required fees. The application fee for a General Contractor license is $300, while the application fee for a Residential Contractor license is $200.
You must also submit proof of your workers' compensation and liability insurance. Your insurance must comply with North Carolina state law.
Once your application is approved, you will receive your contractor license. Your license will be valid for two years and must be renewed before it expires.
Working Under the State's Laws
As a licensed contractor in North Carolina, you must follow the state's laws and regulations. The North Carolina Department of Insurance has a set of rules and regulations that all licensed contractors must follow. These rules are in place to protect consumers and ensure that contractors are held accountable for their work.
Some of the rules that contractors must follow include:
Maintaining workers' compensation and liability insurance
Displaying their license number on all advertising materials
Obtaining a permit from the city or county before beginning work on any project
Completing all work in a professional and workmanlike manner
Complying with all building code requirements
Violating any of these rules can result in serious penalties, including losing your contractor license.
Conclusion
You now know everything you need to obtain your North Carolina contractor license! The process may seem daunting, but as long as you follow the steps and adhere to the requirements, you'll be well on your way to becoming a licensed contractor in North Carolina. Good luck!Keep reading informative contents at bhtnews.com