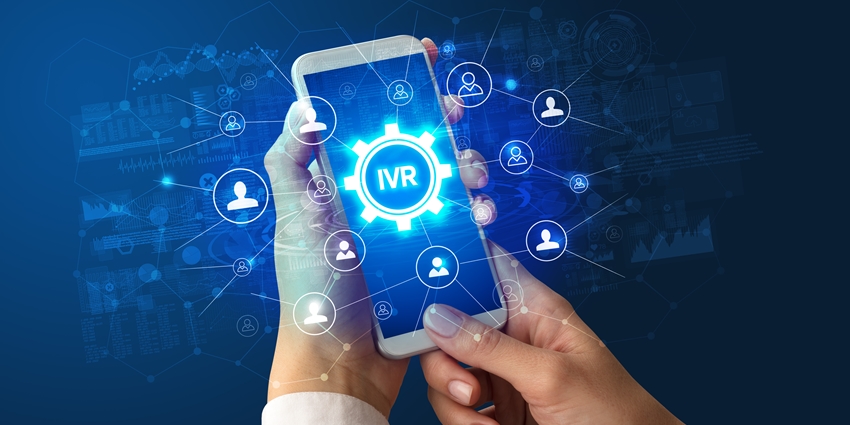 You must have heard messages like press 1 for this or 2 for that when contacting various companies. All that is part of IVR or 'Interactive Voice Response.'
It's a very common system for business organizations to route their calls correctly. But, contrastingly to its name, IVR doesn't need voice prompts mandatorily. It can even work through simple key presses.
IVR is the best example of automated interaction. It uses pre-recorded messages and the DTMF (Dual Tone Multi Frequency) interface. It lets them connect with customers and provide basic solutions without employing any live agent.
So, the right application of IVR can better the experience of employees, customers, and companies. Companies save money in call center hiring, customers get faster support from the most appropriate department, and executives only get problems that are their forte, ultimately providing them satisfaction from the job.
Here are some of the benefits of IVR automation:
Better customer service
Nothing more annoying for a customer than waiting for hours in a phone call to get a simple fix to their problem. But this is the situation
people face pretty often nowadays whenever they try to get in touch with a call center executive. IVR improves this system. Every step gets programmed, and every department gets utilized.
Callers get the info they want through automated replies, and if needed, the system gets them through to the most appropriate executive who'll be able to help. As a result, the callback rate gets reduced, and your reputation enhances due to better FCR (First Contact Resolution).
Businesses also have the option to implement an all-around contact center like https://www.maxcontactaustralia.com.au/ that can help manage all sorts of interaction channels from one place.
Round-the-clock availability
Another huge benefit of IVR automation is that it's not dependent on constant human assistance and monitoring. After programming, it can manage the workload, and the added advantage is the nonstop nature of the system—no need for rest, sleep, or other human limitations.
If the programming is done well, customers would be able to contact even after natural business hours and still get basic problems solved.
Workload management and productivity
IVR doesn't take away the human assistance from customer support executives entirely, but it sure makes their job much easier. Coupled with effective configuration, it can take a huge burden off these people and manage their workload for better performance.
Also, IVR allows routing calls based on required skills. This way, it ensures that support agents get only the necessary calls that are worth their time. As the system opts for the best agent suitable for a particular problem, its productivity naturally gets a healthy boost.
Fewer errors
As IVR is completely automated, the chances of human errors are almost non-existent. There are no judgment calls from the system, which are the root of most management errors. Also, IVR sets a standard experience for every customer that calls.
Managing volume of calls
If your business relies on interaction and you get a huge number of calls, then just a receptionist won't be enough to manage those properly. IVR is helpful in this scenario as it will connect the callers to the department they want or need.
That same IVR can also suggest a callback to the customers if the customer support is busy and there's a queue of people waiting too.
Quick feedback
No business strategy can prosper without analyzing customer feedback. Whether a customer is fully satisfied or unhappy, you need to know their reaction to make the next move in the right direction.
Feedback from customers gives you honest opinions about the weaknesses of your business and helps you build plans to change for the better.
And IVR makes the whole feedback process that much smoother. It can put the request for customers' feedback between the conversation and offer them a few preset questions for feedback that can be answered simply by pressing one button.
You can even place short surveys, polls, and notifications for new product launches and other significant events.
CONCLUSION
IVR automation is one of the most common business practices today. It not only makes a business look much more professional and helps customers to find a solution, but it also helps customer support agents by lessening their workloads which results in a performance boost.