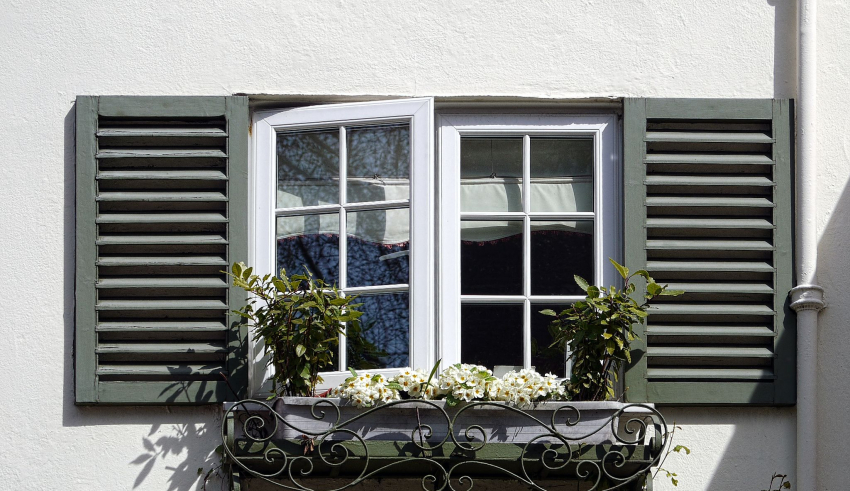 Differences in the Window Coverings
If you're confused about this decision, the important detail is that you're not alone. What are the benefits of shutters compared to blinds and curtains? Let's explore the answer to some common questions!
Plantation Shutters
Firstly, these are like blinds but instead of being made from soft materials are wooden or metal in design. As slatted shutters, they sit within a frame and are attached to a door frame or windowsill. Depending on the weather and the sun shining through the window, you can adjust the slats. While sometimes you'll want a closed or open position, other times you might want them partially open (or partially closed, depending on your philosophy in life!).
With the best designs, you can adjust plantation shutters to adjust both light and airflow.
Blinds
On the other hand, blinds normally hang from the top of the windowsill rather than being attached to the whole frame. While shutters are fixed in place, blinds can be lifted to allow lots of natural light through a window. By pulling a cord, the whole unit lifts and is held firm by the clever design. Then, use the same cord to bring the blind back down. Like shutters, the individual slats can also be moved to allow light through or close it off.
These days, you'll find wooden blinds with slats as well as material blinds that provide a single sheet rather than the slatted design. Naturally, the only way to adjust the latter design is to lift it up and down.
Curtains
Finally, curtains typically hang from the wall above the window so that they can be pulled across to close off natural light. If you want to prevent light from coming through, you'll need to invest in blackout curtains – these are generally thicker. Although these are the traditional option for many homes around the world, more homeowners are choosing to invest in modern blinds and shutters for aesthetics as well as security.
Benefits of Each Type of Window Treatment
Plantation Shutters
When looking for a shutter company in Brisbane, you'll notice that this is the best option when it comes to light control and privacy. When you have curtains, there are only two options – open or closed. Meanwhile, blinds can also struggle to compete with plantation shutters for both privacy and light control.
Additionally, many homeowners find plantation shutters to be the most stylish option for those who are trying to promote a contemporary design. What's more, plantation shutters can also boast a longer life than the other two options on this list.
Blinds
Why blinds? Well, one of the biggest benefits is the cost as possibly the cheapest solution of the three. Also, you can select the style and finish that matches the decor in the rest of the room. Do you want slatted wooden blinds or a material that lifts up and down? Depending on your answer to this question, you can then choose different patterns and colours.
Curtains
Finally, curtains are the traditional option of the three and are best implemented when covering floor-to-ceiling windows and doors. Additionally, you'll find patterns and colours to match every home. Some will also argue that curtains provide the cosiest environment.
Summary
If you want something that keeps your property safe and stylish with added durability, pet-friendliness, and child-friendliness, shutters are the way forward. What's more, they work in all rooms since waterproof designs are steadily adding character to more homes!