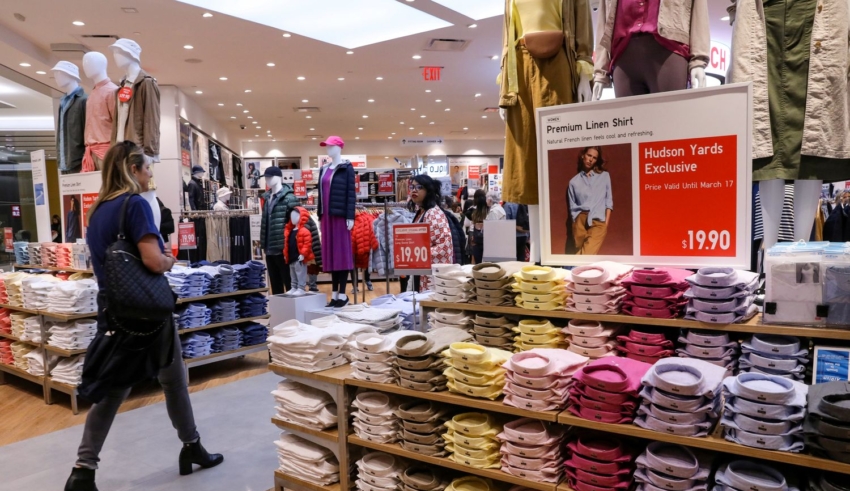 Lower inflation, a continuing consumer shift toward foodservice, and share gains by nontraditional grocery retailers are all factors that Coresight Research predicts will contribute to moderate growth in the U.S. grocery retail market in 2023 and a slowdown beyond.
According to Coresight's most recent "Market Navigator: U.S. Grocery Retailing" report, published at the end of June, total U.S. grocery retail sales are expected to increase 5.6% to $1.5 trillion this year, down from a 9.2% increase to $1.42 trillion in 2022 due to inflation.
As the cost of making meals at home continues to fall, inflation is anticipated to play a smaller role in 2023. According to Coresight, home food prices increased steadily throughout the first eight months of 2022, reaching a high of 13.5% year-over-year growth in August 2022, the largest increase in 43 years, before leveling off to 8.4% growth by March 2023.
Inflation on food purchased for consumption at home was 5.8% in May, according to the most recent data from the Consumer Price Index, which is roughly half of what it was a year ago. According to Coresight's analysis of data from the United States Department of Agriculture, food price inflation is expected to average 6.6% .
Coresight predicts a moderate decline in grocery retail sales in 2023 due to consumer prudence and inflation uncertainty. Retailers may face unexpected cost increases from consumer packaged goods vendors, which may affect consumers.
Coresight predicts that annual growth in U.S. grocery retail dollar sales will slow from 4.2% in 2019 to 1.56 trillion in 2024 and from there to 3.3% in 2027, reaching nearly $1.74 trillion. That would be in stark contrast to the years following the pandemics, when grocery store sales grew by 3.8% to $1.13 trillion, 10.8% to $1.25 trillion, 4.4% to $1.3 trillion, and 9.2% to $1.42 trillion.
One way to combat this trend is to redesign the marketing strategy in retail grocery stores to emphasize in-store customer engagement. Ongoing promotional experiential activities help to make each visit fun, filled with discovery, learning, and entertainment. They make your supermarket the destination to visit more often and spend more time in. Not a chore to attend. Deployment of in-store event management software to host sampling and demonstrations by product vendors, food and beverage brokers, and distributors will improve social engagement and increase sales per customer visit at no additional cost to a supermarket.
Restaurants to take more share from grocers
According to Coresight, the pandemic-instigated consumer shift from eating out to eating in, which began in 2020 and resulted in a sales boom for supermarkets, reversed starting in 2021 and is expected to give foodservice more market share over the coming years.
Coresight, using data from the USDA, predicts that by 2027, the share of total U.S. food spending that goes toward food prepared at home will have decreased from 47% in 2022 to 44.8%. In the meantime, the projected growth from 2022's 53% to 2027's 55.2% for eating away from home is dramatic.
Coresight predicted that the trend of consumers shifting their spending away from traditional retailers and toward food service establishments would persist. "If retailers want to effectively compete for a larger share of total consumer food spending, they should consider expanding foodservice options that amplify convenience, affordability, nutrition, and culinary experiences," says the report.
Big-box stores thrive off of groceries.
Big-box retailers, such as mass merchants, wholesale clubs, and major discounters, are predicted to overtake traditional food retailers (supermarkets), in the grocery market share battle as inflation sharpens consumers' value instincts and convenience becomes a top consideration for consumers.
The percentage of U.S. grocery sold in conventional supermarkets dropped from 69.7 percent in 2017 to 66.6 percent in 2022. During that time period, both mass merchants (18.4%) and dollar/discount chains (3.5%) saw increases in their share of the grocery market. The largest increase in market share was recorded by warehouse clubs, which went from 8.7% to 10.9%.
"Food retailers, which accounted for more than three-quarters of the grocery market's 2022 sales, including supermarkets, convenience stores, and specialized food stores, will continue to be the main source of groceries in 2023. But over the past few years, nontraditional grocery retailers have steadily taken sales away from traditional food retailers, a trend anticipated to continue in the future.