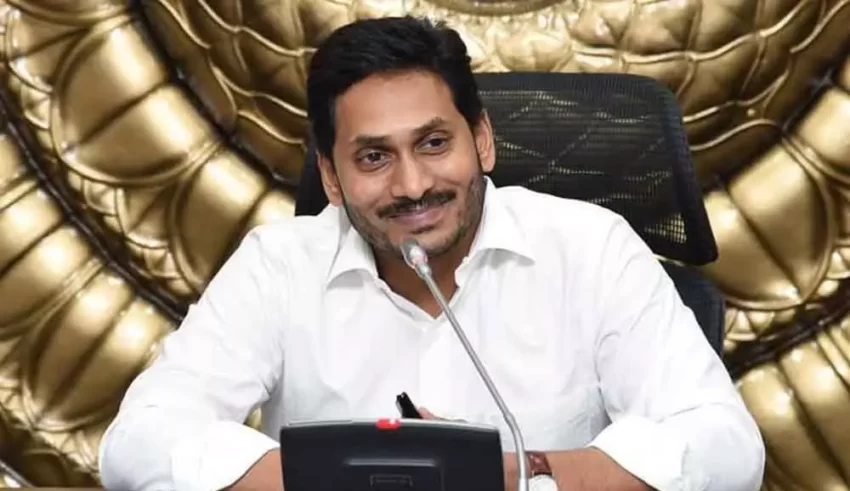 Introduction:
In the realm of Indian politics, y. s. jaganmohan reddy has emerged as a dynamic and influential leader, leaving an indelible mark on the political landscape of Andhra Pradesh. As the Chief Minister of the state, Jaganmohan Reddy has embarked on an ambitious journey to transform Andhra Pradesh into a progressive and prosperous region. With his charismatic persona and a visionary approach, he has gained immense popularity and support among the people. In this blog post, we will delve into the life, achievements, and governance of y. s. jaganmohan reddy, highlighting his contributions to the state.
Y. S. Jaganmohan Reddy Early Life and Political Ascent:
y. s. jaganmohan reddy was Born on December 21, 1972, in Pulivendula, Andhra Pradesh, Jaganmohan Reddy hails from a politically prominent family. His father, the late Y.S. Rajasekhara Reddy, served as the Chief Minister of Andhra Pradesh, which undoubtedly influenced Jaganmohan Reddy's early exposure to politics. After completing his education, he stepped into the political arena and actively participated in the activities of the Indian National Congress (INC).
Y.S. Jaganmohan Reddy's political career gained momentum when he won the by-election for the Kadapa constituency in 2009, following his father's unfortunate demise. His victory by an overwhelming margin demonstrated his ability to connect with the masses and earned him the trust and confidence of the people.
The Path to Chief Ministership:
In 2011, Jaganmohan Reddy faced turbulent times when he was arrested on corruption charges. However, this did not deter his spirit or his determination to serve the people. He launched the Yuvajana Sramika Rythu Congress Party (YSRCP) in 2011 and embarked on a political campaign across the state, popularly known as the "Praja Sankalpa Yatra." This foot march, covering over 3,600 kilometers, allowed him to interact directly with the people, understand their concerns, and gain insights into the grassroots issues.
In the 2019 Andhra Pradesh Legislative Assembly elections, Jaganmohan Reddy's YSRCP secured a resounding victory, winning 151 out of the 175 seats. Riding on the wave of popular support, he assumed the office of the Chief Minister, bringing with him a progressive agenda for the development of the state.
Governance and Initiatives:
Jaganmohan Reddy's governance approach is marked by a strong emphasis on welfare programs and inclusive development. His flagship program, "Navaratnalu" (Nine Jewels), encompasses a wide range of initiatives aimed at uplifting the disadvantaged sections of society and transforming the socio-economic landscape of Andhra Pradesh. These initiatives include Amma Vodi (financial assistance to support education), Rythu Bharosa (farmer welfare scheme), YSR Pension Kanuka (pension for the elderly and marginalized), and Arogyasri (healthcare scheme), among others.
Furthermore, Jaganmohan Reddy has taken significant steps to strengthen the agricultural sector, promote industrial growth, and attract investments to the state. The establishment of the Andhra Pradesh Industrial Development and Economic Transformation (AP-INDUSTRIAL) Corridor and the expansion of infrastructure projects showcase his commitment to fostering economic progress and employment opportunities.
Jaganmohan Reddy's administration has also prioritized the welfare of women and implemented policies to ensure their safety and empowerment. The "YSR Cheyutha" scheme, which provides financial assistance and support to women entrepreneurs and Self-Help Groups, is a testament to his commitment to gender equality.
Conclusion:
Y.S. Jaganmohan Reddy has emerged as a transformative leader who is reshaping the fortunes of Andhra Pradesh through his progressive vision and people-centric governance. His ability to connect with the masses, coupled with his determination to address their concerns, has earned him immense popularity and support. With his ambitious programs and initiatives, Jaganmohan Reddy is striving to create a prosperous and inclusive Andhra Pradesh. As his tenure progresses, it will be intriguing to witness the long-lasting impact of his leadership on the state and its people.
Have a look at – BollFlix