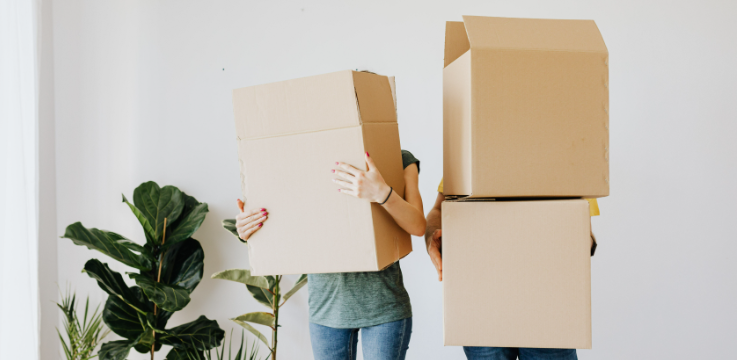 Relocation can be a very tough job. The toughness of this task can multiply manifold when it comes to relocating your whole office. It is not just about moving a few boxes from here to there; relocating an office may include many heavy objects, sensitive information, and fragile things. 
This news can also be unsettling for your office staff as many of them will have to rethink their routes and times to reach from home to the office and way back. Although it might sound like an impossible task right now, remain calm, and you will relocate smoothly.
Here are a few tips that can help you efficiently relocate your office.
Talk to Your Staff
As a leader, you surely understand the importance of having open communication with your employees. It is recommended that you give your employees a heads up regarding the upcoming changes as soon as you decide to relocate the office.
This way, your employees can be mentally prepared for the upcoming activities. Per the relocation dates, they will also wind up their tasks accordingly. In addition, the staff will also contribute their part by packing up their tables and files.
Make Your Timeline
A smooth relocation relies heavily on sticking with the schedule. Make sure you give dedicated days to all the important activities such as packing, boxing, labeling, and finally moving into the new office. Without proper scheduling, things may get cluttered.
Make sure to share copies of this timeline with your team so they can feel involved in this big step. By following the timeline properly, you will not only ensure a smooth relocation but also become condemnable by your employees for setting practical examples.
Label the Boxes Carefully
As you pack, make sure that the boxes are labeled carefully. In case the boxes are mislabelled, there is a high chance that after relocating, all the information and important papers will become cluttered and possibly will never be found.
Besides packing and labeling the boxes right, it is also recommended that you also mention the boxes with sensitive objects as fragile. This way, the movers will know that the contents of the labeled box need to be handled carefully.
Get the Right Professional Help
Shifting your office can be a very hectic task. Although boxing up little things can feel like a big accomplishment, and you can pat yourself on the back, it's just the tip of the iceberg. When it comes to moving the big stuff like machinery and equipment, you might need a helping hand.
It is recommended that you hire a professional team that can provide you with crane service. This practice can share a big burden from your shoulders and ensure that your machinery and heavy equipment reach their new location safely.
Do not forget to Celebrate a Successful Move
Yes, relocating a whole office can be very tiring. It may feel like you need an indefinite amount of rest to feel like going back to work. It is completely understandable, and you deserve that for a successful move. It is also important to celebrate every accomplishment.
Although change can be hard to adjust to, do not forget to celebrate it with your team, this practice will not only give you and your employees a sense of accomplishment but will also raise the morale of your employees.