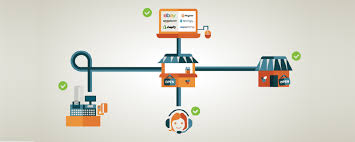 A sales management software provides sales reps with many features that will improve their productivity. It can answer questions such as what customers are the most valuable and how to better convert them. It can also help forecast and update sales plans. Using sales management software allows sales reps to spend less time on low-value activities and more time on higher-value activities. Internally, sales software can make hiring, training, and onboarding new sales reps incredibly easy; get info on sales onboarding here.
Pipedrive
Pipedrive is a CRM software that helps businesses acquire leads, manage deals, and turn conversations into customers. It also helps users track sales pipeline data and quarterly KPIs. With the software, you can create unlimited pipelines, assign different stages to deals, and create custom reports to keep track of important details.
Pipedrive also incorporates AI, which can provide sales reps with tips based on their past performance. It also has workflow automation features that can handle the mundane administrative tasks, such as sending follow-up emails and reminding salespeople of upcoming activities. This software can make sales pipeline management easier and more efficient.
It offers mobile apps for iOS and Android that make it easy to access your contacts' information. The advanced Activity Scheduler feature also makes it possible to schedule meetings without emailing back and forth. Another feature, Smart Docs, helps centralize the documentation process. You can receive notifications when your documents are opened and you can even request eSignatures from clients.
Easy to Use
Pipedrive is very easy to use. You can organize your contacts according to their activities, history, and related deals. You can also connect them to companies and organizations to broaden your network. You can also import leads from other systems. One of the most useful features of Pipedrive is that you can track every email sent to your prospects.
Pipedrive is a popular sales management software that helps sales managers track customer communications and track performance. It also helps managers manage their sales pipelines, generate insights, and engineer the growth of their business. The sales team can access the data they need and prioritize deals based on their priorities. Pipedrive is cloud-based and is used by more than 90,000 companies. The software has a number of unique features that help small and mid-sized businesses manage their sales processes.
Pipedrive is an intuitive CRM software for small and mid-sized businesses. It is easy to use and is a great choice for scaling a business. Whether you have a small business or are trying to expand your current business, a good CRM system is crucial for your business's success. Once you learn how to use Pipedrive, you will be up and running in no time.
Freshsales
Freshsales is a sales management software that allows salespeople to track, analyze, and report on their leads. The software provides features such as lead management, CRM, and email marketing. It helps users manage sales leads and turn them into paying customers. It offers a 3600 customer view, allowing salespeople to monitor and manage leads from one screen. Users can easily track the progress of a lead and gather relevant information, such as conversation details and contact information. Users can even add notes to a lead.
Freshsales also helps salespeople manage customer interactions. With its inbuilt tools for sending bulk emails, salespeople can easily track and analyze email activity. Real-time analytics are also available. In addition, users can log out of Freshsales to manually log calls and create reports to track sales practices. It also helps with managing cash flow statements for your regular optimization of data.
Freshsales also offers a mobile app that enables salespeople to manage their leads. They can even use voice note recording and integration with other apps. After logging in to the Freshsales user portal, salespeople can view their leads, contacts, and emails. They can also send out emails, call leads, and schedule appointments. Freshsales also offers reports on the data stored in its database.
Used by All Businesses
While Freshsales is a sales management software that can be used by all levels of businesses, its implementation isn't as easy as some other solutions. Users need to setup the software for it to work properly. However, Freshsales does provide instructions for setting up the software and making changes. There are 15 articles online dedicated to helping new users get up and running with the software. These articles also explain how to add new users, create workflows, and convert sales emails into Freshsales leads. Further, users can also customize workflow templates to fit their needs.
Freshsales is a cloud-based salesforce automation software that helps businesses manage leads, customer engagement, and client relationships. It also allows organizations to create custom workflows and automate repetitive tasks. Freshsales allows sales representatives to build custom sales pipelines for their teams and track sales activity across the entire customer journey.
HubSpot
HubSpot's sales management software enables sales teams to create personalized sales content and manage a library of documents. It also includes tools for tracking and analyzing contacts, deals, and tasks. With HubSpot, you can easily share your sales content with colleagues and clients, automate your emails, and even make phone calls directly from the platform. In addition, you can customize your sales process with the help of custom properties and snippets.
HubSpot is easy to use, yet also offers award-winning customer support. You can contact support via phone, email, or live chat. Plus, you can take advantage of a personalized onboarding plan and premium training and consulting. You can also take advantage of extensive certifications to further enhance your knowledge of the software.
Provides Pipeline Management
Another important feature of HubSpot sales management software is its pipeline management. With the help of this tool, you can add and edit deal stages, assign tasks to sales reps, and monitor deal progress. In addition to tracking deals, you can track and diagnose your pipeline's health. It also gives you insights into team and individual performance.
HubSpot sales management software combines customer experience management elements such as customer feedback, content management, messaging, automation, data, and reporting. These tools are powerful on their own, but together, they form an integrated platform. HubSpot is also an essential business tool. It helps you create more profitable relationships, improve customer satisfaction, and close more deals.
Provides Access to Data on Regular Basis
Sales leaders need access to reliable sales data on a regular basis. However, in many cases, the insights they need are buried in hard-to-use tools and dirty CRM data. With HubSpot sales management software, sales leaders can access reliable and updated data immediately, allowing them to make more informed decisions. In addition, HubSpot CRM also allows teams to create their own custom sales reports and workflows.
With the sales management software HubSpot, you can keep track of your customers' progress and predict future revenue. You can also analyze your sales funnel. The sales report will tell you how many contacts you have at each stage of your sales funnel. And if you want to get more detailed information, you can even create funnel reports.
Copper
Copper sales management software gives salespeople an organized view of their sales process, with customizable sales pipelines and customizable project boards. The software also offers visual status indicators, a meeting scheduler, and workflow automation features. Users can manage multiple pipelines, as well as create and send bulk emails. It also integrates with Gmail accounts, so they can get alerts when their contacts open emails.
One of the most important features of Copper CRM is its ability to manage and report on all of your sales data. It features a drag-and-drop interface so that users can easily lay out important data. It also features activity reports and pipelines that make it easy to see the status of all of your leads and opportunities. Copper CRM can also be integrated with Gmail, so users can automatically update their contact information in Gmail using their account.
Copper sales management software also helps businesses automate workflows and reduce repetitive busy work. It provides email follow-up automation and drag-and-drop pipelines that streamline sales and customer relationships. This software also helps businesses increase their close rates and speed up sales cycles. The visual sales pipelines make it easy to manage leads and identify bottlenecks in sales activities.
Helps Recognize KPIs
Sales performance management software helps salespeople understand and recognize their successes by tracking their progress. Copper sales management software enables salespeople to focus on the customer, not administrative tasks. With its free trial, businesses can test out the tool to see if it's right for them. Copper also offers live customer support, a free trial, and personal onboarding for Business tier customers.
Copper CRM is built specifically for users of Google Workspace. It is the only sales automation software that has been endorsed by Google. Because it integrates with other Google products, it is an attractive choice for companies that want a more seamless and productive experience. Businesses using this CRM software find it easy to use and integrate with their Gmail accounts.
Copper CRM is also built with security in mind. It adheres to best practices and offers strict access control policy. With this software, agencies can easily track and manage more client relationships and listings. It can also help consulting firms and tech companies scale.