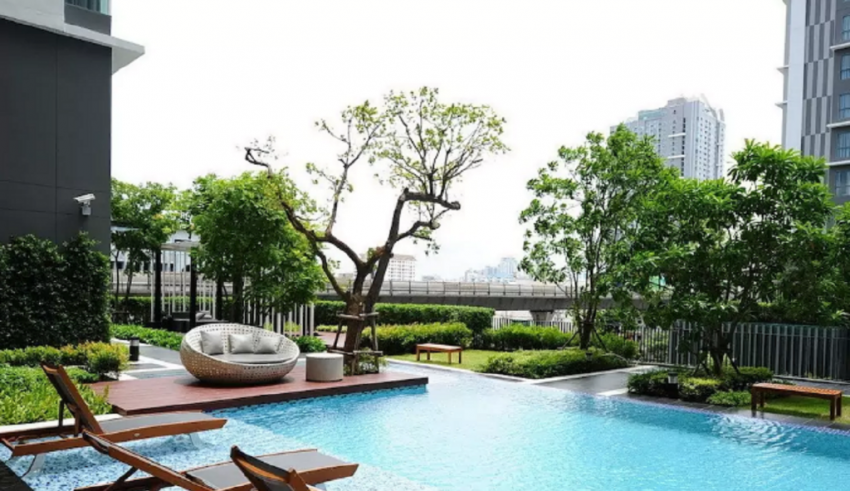 Whether you are looking for flip a Bangkok condo for profit or you'd like to make it more attractive to prospective buyers, there are a number of simple things that you can do to increase its overall value—and indeed, 'buyability'—without breaking the bank. In this article, we're going to share some of these tips with you.
1. Carry out basic repairs
Carrying out basic repairs is an excellent way of increasing the value of your Bangkok condo without spending too much money. Any problem that needs fixing should be seen to immediately before it gets worse. A property that is well-maintained and kept at peak condition is far more valuable and attractive to prospective buyers.
2. Increase its aesthetic appeal
An empty unit is far harder to sell than one which has been fitted with good-looking furniture, detailed décor, and attractive paintings. Whether you plan to sell the condo furnished or not, showing off its potential with some well-thought-out home improvement hacks and quality furnishings can go a long way toward increasing its value and making it more attractive to prospective buyers.
3. Ensure it is ready to move in
Most new buyers don't want to have to work on their property before they can enjoy it. If you can do everything you can to touch up the unit and make it ready to move in to, you will be able to increase your asking price.
4. Showcase the potential
When listing a property, you should consider the following:
Hire an excellent photographer: the best property photographers can make a listing stand out from the rest with expert precision.
Research and provide rental figures: demonstrate the unit's potential with potential rental earnings for prospective investors.
Highlight location and management details: draw attention to the Bangkok condo's location, nearby amenities, and further details on the condominium's management.
You could even go one further and recommend the best lenders in your area for mortgages and help give prospective buyers a little nudge in the right direction.
5. For future investments: buy in desirable developments with attractive facilities
As for any future Bangkok condo investments, if you want to buy something that will be easy to flip for profit, you'll want to invest in high-quality developments that are in strategic locations and have all of the in-house facilities any prospective buyer could ask for. Take Ideo Mobi Sukhumvit as a prime example.
Conclusion
You don't have to invest in huge amount of money to improve the overall value and buyability of your condo. With some subtle changes and clever marketing techniques, you can fetch a higher asking price and increase the likelihood of a sale. We hope that you have found this article helpful and wish you all the best with the sale of your condo.