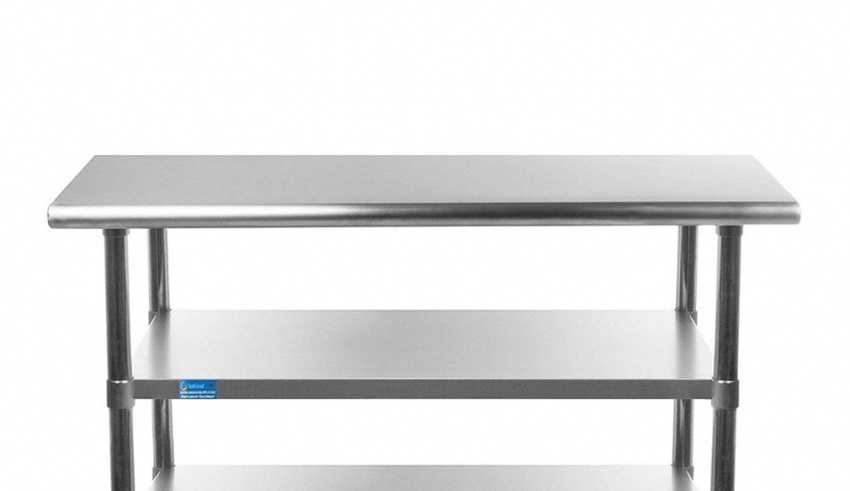 Working tables with functional additions are pegged as the most pivotal component for smart cooking zone arrangement. When selecting a kitchen work table, lots of considerations must be taken into account: size, extra storage solution, such as top or below shelving units, and the need for drawers. Such details allow getting rid of unwanted troubles during cleaning and optimizing the storage capacity of the tightest spaces. Stainless steel prep table is more than just a spot for food prep processes. It is something more because the success, prosperity, the rate of client's trust and, generally, the reputation of your restaurant, and other equally important factors directly depend on the cooking speed and quality of meals. And you may be surprised but it is commercial equipment that ensures food-service business growth and profitability.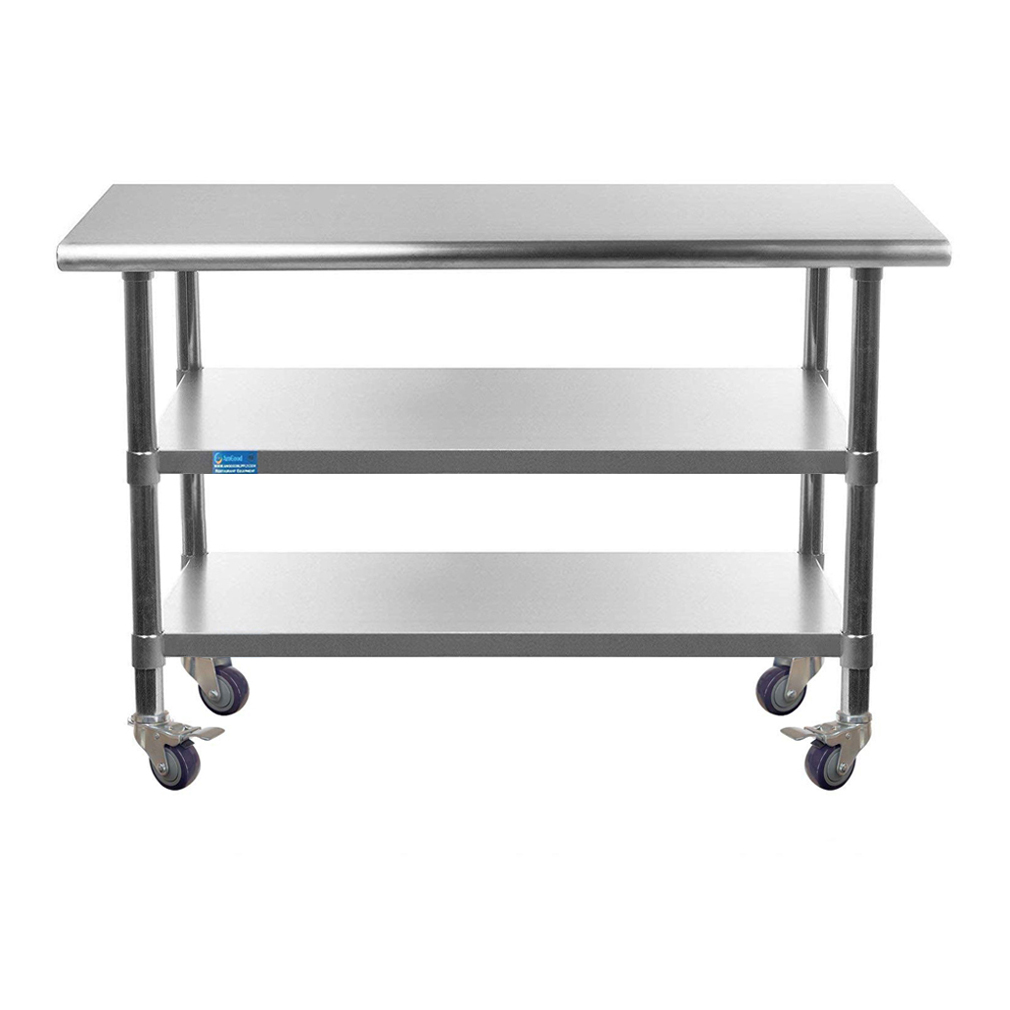 Reasons to buy the stainless steel table
A variety of designs. How do you imagine the design of a table that will be used in intensive commercial conditions? Obviously, it is not about unusual geometric forms and styles that bring character and distinctive features to the interior. Of course, aesthetics and pleasant commercial ambiance matter, however, stainless steel table is more about efficiency and practicality. Thus, the unit can be modernized with the help of some great accessories for greater performance of the personnel. It can be both a stationary solution or a model with wheels. Such a mobile table will make every cleaning activity quicker and more straightforward. What else can be added:
a built-in-sink: such a pick depends on the goals you pursue, it saves space and speeds up the rinsing routine;
over-shelves for storing items that are used on a daily basis;
under-shelves can also become a space-saving solution while making your table more functional.
An interactive and smooth cooking experience. Have you ever wondered how many seemingly insignificant details can interfere with the speed of completing tasks in the kitchen, limit activity, and become serious hurdles that hamper the simplest prep processes? Having too much equipment can lead to a lack of area whilst not enough working surfaces of shelving units can be a reason for severe mess and disorders. A properly selected stainless steel prep table is a component that raises the ergonomics of the commercial interior and enhances the comfort of the working environment.
Long-service life due to spectacular resistance. The steel top is intended for harsh use, so tables made of steel have exceptional anti-corrosion properties and rust won't cause any troubles throughout the table's life span. It is almost impossible to damage the long-lasting surface and it will have a great appearance without defects for years to come, no extra upkeep except cleaning and regular disinfection will be needed. Also, no germs will grow because cracks will not occur. Such problems are noticed with other material types, for example, wooden ones, but steel is free from harmful bacteria. Getting rid of accidental stains will not be a tall order, so you will enjoy the original look of the table for quite a long time without visual imperfections that are hard to remove.