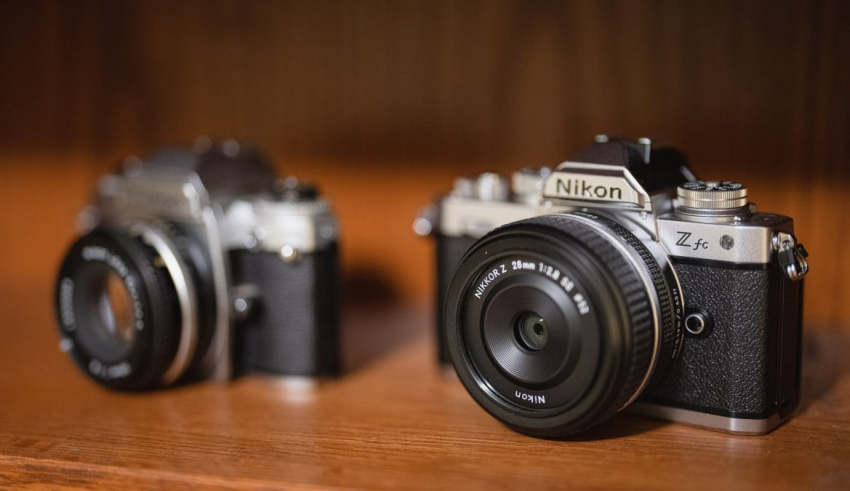 There are numerous factors that determine the price and quality of camera lenses. This is initially determined by the lens's physical dimensions and the range of its focal length. Compared to a 100-400 mm lens, a 28-128 mm lens is more affordable. However, the aperture capabilities of a lens can make it quite pricey. It costs extra for a lens that has a larger aperture (all other things constant). Although other factors come into play when setting pricing, a camera's zoom and aperture capabilities are among the most important.
Lenses Classification and Field of View
A lens with a Wide Angle
A typical definition of a wide-angle lens is one with a focal length of less than 50 mm. For landscapes, a wide-angle lens is usually the best choice. The ability to focus over such a broad horizontal plane is a major selling point for these lenses among photographers. Although, they are sometimes required for portraiture as well. On numerous occasions, I've needed a wide-angle lens to get everyone in the shot. In order to achieve a big depth of focus when shooting with my wide-angle lens, I typically set the aperture to its lowest setting. When shooting a scene, wide-angle lenses are superior to those with a more narrow field of view because they capture more of the entire image. I find myself reaching for my fixed 24mm wide-angle lens nearly as often as my usual 70–300mm lens.
Standard Telephoto Lens
This is a good example of the standard short-range zoom lens that is typically packaged together with brand-new digital SLR cameras. They typically have a range that is somewhere between 28 and 85 millimeters and are quite small. The fact that this lens is so versatile and can be put to use in virtually any circumstance makes it a standard accessory for brand-new cameras. This is the main reason why manufacturers choose to bundle it with their products. It is possible for it to be adequate for photography of landscapes and portraits, in addition to images taken on the spur of the moment, such as those of sports or motions.
Lens for Medium-Range Telephotography
The most typical definition for this type of lens is one that has telephoto capabilities that fall somewhere in the middle of the zoom range. The typical range for this is approximately between 80 and 150 millimeters. This particular lens is ideal for use while photographing people's portraits. This type of lens has a focal length that is more forgiving to the face, which gives the impression that the nose is more in proportion with the rest of the face. Because tighter-range lenses make the subject appear closer to the camera than the rest of the face, the nose is given more prominence, and it gives the impression that it is larger than it actually is. In spite of the fact that this lens excels at portrait photography, it also performs exceptionally well when used for photographing sports and other subject-oriented subjects.
Telephoto Lens with a Long Range
This is most often understood to refer to a lens that is capable of long-range telephotography and is typically believed to be greater than 150 millimeters in focal length. This particular type of lens can be quite strong but also rather pricey. There are a variety of motivations for photographers to purchase these lenses. When you watch sporting events on television, you will frequently see photographers on the sidelines taking pictures with enormous telephoto lenses that can zoom all the way to the opposite end of a football field. When photographing wildlife, you can use these lenses to get up and personal with potentially dangerous animals without putting yourself in danger. These kinds of lenses are also occasionally utilized by paparazzi in order to take photographs of celebrities who are hidden behind barriers or gates. The long-range zoom opens up an entirely new universe of photographic possibilities for the photographer.
Conclusion
The kind of photographs you intend to capture should be your primary consideration when selecting the lens for your camera. Because I enjoy taking pictures of landscapes, I decided to get a wide-angle lens that is fixed on the camera so that I could snap the most impressive landscape pictures possible. Simply because you have an interest in producing high-quality photographs does not mean that you have to spend several thousand dollars on lenses.
If you want the greatest possible results from your camera and additional knowledge about lenses, then you should also gather information about polarizing lenses. Although it is generally the case that you get what you pay for with lenses, I would suggest beginning your lens collection with a few lenses of medium quality and honing your fundamental photography abilities before purchasing a lens with a high price tag. And once you have a lens that you care about, make sure that you acquire a UV filter for it so that you can maintain the quality of the lens and keep it from getting scratched.