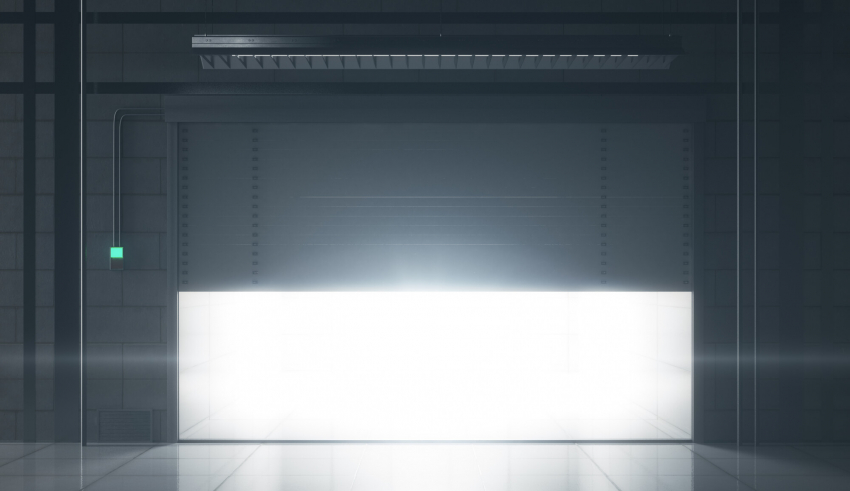 When it comes to our homes, there are many different types of flooring we can choose from. This is also true of our garages, which are versatile spaces that can be used for a range of different purposes. Therefore, it's worth taking some time to consider which garage flooring type is most suitable for your family and its needs.
In this blog post, we will highlight some of the most popular types of garage flooring options, so that you can make an informed decision. These options include concrete, rubber, laminate, tile, and more. Let's get started.
Polished Concrete Flooring
Concrete is a highly-recommended option when it comes to garages, due to its versatility, durability, and affordability. Concrete floors are also easy to clean and maintain.
With a polished finish, the concrete can reflect light and brighten up garage space. What's more, a subfloor isn't required in this case, given that concrete is the subfloor.
Another great option is to use a concrete coating system to further enhance durability and make the flooring resistant to oil, grease, salt, and gas.
Painted Concrete Flooring
A more budget-friendly compared to polished concrete is painted concrete. Paint works well to improve the appearance of the space and protect the concrete from damage. This is also an easy DIY project that you can do yourself.
Try to use good quality paint materials in this instance. Even then, there is a risk of the paint scuffing, staining, and chipping. Painting may also not be the best option in a high-traffic garage.
Epoxy Flooring
Epoxy is perfect for garages that require a strong floor. Effectively, epoxy flooring is a synthetic resin that is laid over concrete substrates. It serves as both a form of decoration and protection.
It is incredibly durable and resistant to wear and tear. This is why it is so popular in industrial and commercial spaces. Furthermore, epoxy is an affordable option for garage spaces.
Rubber Flooring
As highlighted above, garages can serve a whole host of different purposes. There are many reasons, therefore, why rubber flooring may be the most appropriate option. For example, rubber flooring is perfect if your garage serves as a play area or as a home gym.
Options here include rolls of rubber cut to size or rubber tiles. Rubber provides excellent traction and is resistant to damage even if a heavy weight is dropped on it. Opt for vulcanized or virgin rubber if you plan to park your car on it.
Interlocking Plastic Tile Flooring
Interlocking tiles are typically made out of plastic and come in 12″ x 12″ sizes. They are an easy DIY flooring project, given that they just involve clicking together.
They may not be a great option for garage spaces that receive a lot of direct sunlight, given that the tiles may expand and buckle. If your garage has large windows, it's worth keeping this point in mind.
Vinyl Plank Flooring
For low-traffic garages, vinyl plank is a very strong option. Also known as luxury vinyl tile, this flooring option is fast becoming a highly popular option in the United States.
They come in a wide range of appearances and styles, including mimicking ebony floors and light wood floors. They are also easy to clean and waterproof.
However, they aren't the best option if you will be parking your car in the garage, though they are well able to handle high amounts of foot traffic. Also, if your garage floor is exposed to the elements, this type of flooring may not be the most suitable.
Laminate Flooring
Unless you plan to park your car in your garage, laminate is an excellent flooring option. Laminate is aesthetically beautiful, scratch-resistant, and offers strong durability. It's also affordable, highly versatile, and available in many different styles and colors.
There are also some brands of laminate that are able to handle the weight of cars, though they aren't common.
Porcelain Tile Flooring
Porcelain tiles provide an elevated and premium look in a garage space. It's an incredibly durable flooring option that is easy to maintain and clean, as well as being water- and stain-resistant.
It should be noted that porcelain is brittle. If you are planning to park a car in your garage, be sure to choose a type of porcelain tile that is capable of withstanding the weight of a rolling load.
Another possible drawback of porcelain tile is the cost, though this is offset by the longevity it offers.
VCT Flooring
VCT stands for vinyl composite tile. Compared to vinyl plank flooring, this is a more robust though not as beautiful option for a garage floor.
This is a super strong flooring option for garages that combines vinyl chips with fillers such as limestone. Therefore, it's great for high-traffic locations (such as the garage) and can be coated with layers of wax to protect it further.
Note that this isn't the most low-maintenance flooring option. It does require regular cleaning as well as occasional waxing and buffing.
The Different Types of Garage Flooring Options
There you have it, a breakdown of some of the most common garage floor options that you can choose from. We recommend that you take some time to consider which option best matches your garage's everyday use.
Like this blog post on the different types of garage flooring options? Be sure to check out our other informative articles on a wide range of interesting topics.