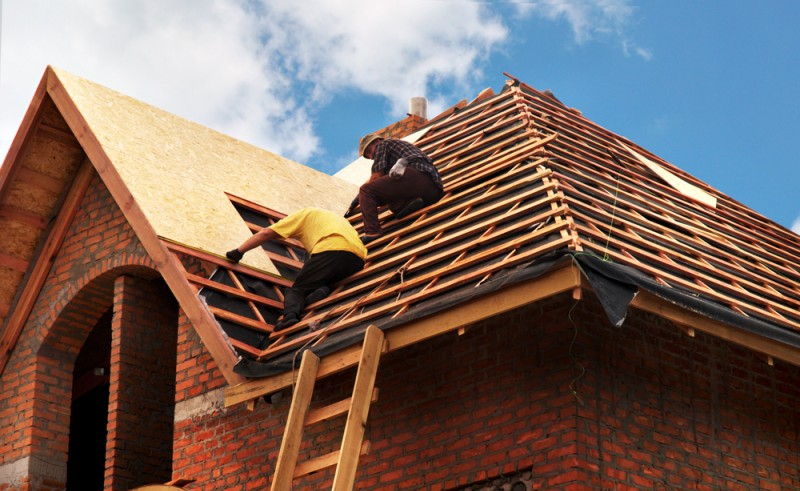 It can be difficult to know exactly when the roof on your house needs replacing due to the fact that for most people, it is not something that they check regularly. With there being so many different things to think about, it is quite easy to forget to look after your roof correctly. However, by not doing this, it can lead to serious problems. This is something that you, of course, want to avoid given the fact that the average cost to replace roof can be quite expensive.
Some of the early signs that you need to look out for that the roof on your house may need to be replaced include the following things:
Loose roof tiles
A visual assessment of your roof should be enough to allow you to identify which tiles are loose and which ones are not. Further to this, you can get up on the roof and gently step on them in order to determine what state they are in. By doing this you will be able to understand the level of repair that is required or if an entire new roof is needed. Lots of damaged or loose tiles is a tell tale sign of a damaged roof that could potentially cave in on you. If you need professional help in inspecting your roof, you can hire companies such as Mighty Dog Roofing in Cypress, TX. They can also repair roof damages if needed.
Underlay that is rotten
The underlay on your roof works in conjunction with the tiles in order to keep water out of your home. Even the smallest of tears in the underlay can cause a problem and should be immediately patched over. However, this may not be true for larger tears and they are not always easy to spot simply by performing a visual inspection of your roof. Problems in underlay typically occur as a result of it being rotten so it is important to ensure that it is well looked after.
Broken flashing
Flashing is placed over and around any object that comes off a roof, such as vents or chimneys. This material is used on roofs in order to stop water from making its way through the roof and into your home at the seams of these objects. It comprises of pieces of impenetrable metals, such as galvanized steel and aluminum. If the caulking material that sits underneath the flashing either deteriorates or wears out, it creates small gaps that water can find its way through. This can cause serious damage on the inside of your home and may result in mildew and mold growing.
Sagging
The roof on your home should be straight all the way along the ridge. Any sign of sag or saddleback in the middle of it is a clear sign that there is some level of structural damage to it, which may potentially be significant enough to cause the roof of your home to collapse in on itself. In order to prevent this from happening, there are a number of things that you can do, including ensuring that you always clear it of rainwater.