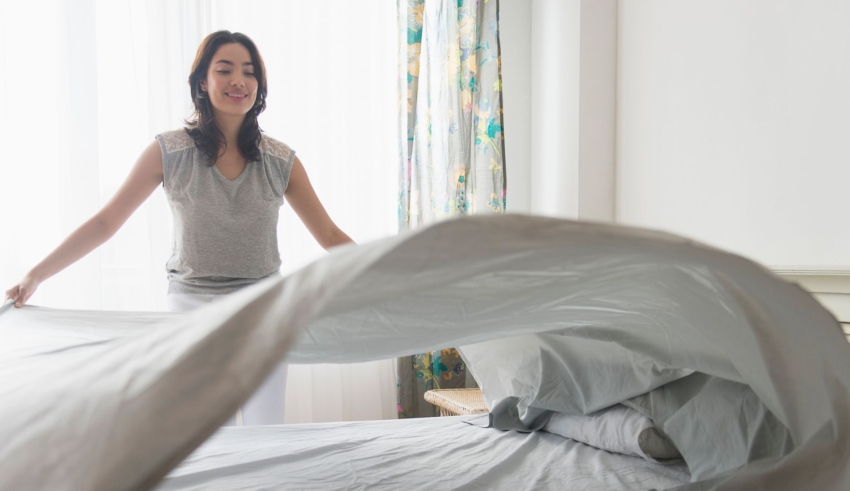 When it comes to creating a comfortable and inviting bedroom, choosing the right bed sheets is paramount. Bed sheets not only play a crucial role in ensuring a restful night's sleep but also contribute to the overall aesthetics of your sleeping space. In this ultimate guide to buying bed sheets, we'll explore different types of bed sheets and provide valuable tips to help you make the best choice. Whether you're shopping at a local bed sheet store or online, this guide has you covered.
Types of Bed Sheets
Before delving into the tips for buying bed sheets, let's first familiarise ourselves with the various types available:
Cotton Bed Sheets: Cotton is a popular choice due to its softness, breathability, and durability. Look for high-quality options like Egyptian cotton or Pima cotton for a luxurious feel.
Linen Bed Sheets: Linen sheets are known for their natural texture and excellent breathability. They offer a relaxed, lived-in look that's perfect for a casual yet sophisticated bedroom.
Microfiber Bed Sheets: Microfiber sheets are affordable, easy to care for, and resistant to wrinkles. They're an excellent choice for those on a budget.
Silk Bed Sheets: Silk sheets provide a luxurious and smooth feel against the skin. They are perfect for adding an elegant touch to your bedroom.
Flannel Bed Sheets: Flannel sheets are cozy and warm, making them an excellent choice for colder seasons. They are often made from cotton or a cotton-blend.
Sateen Bed Sheets: Sateen sheets have a silky, lustrous finish and are known for their smooth feel. They are usually made from cotton and offer a luxurious sleeping experience.
Tips for Buying Bed Sheets
Now that you're familiar with the different types of bed sheets, here are some tips to help you make an informed purchase:
Consider the Material: Choose a material that suits your comfort preferences. Cotton is an all-time favorite for its breathability, while linen offers a more relaxed, casual look.
Thread Count: Pay attention to the thread count. While a higher thread count can indicate quality, it's not the only factor to consider. A balanced thread count coupled with good material is key.
Size Matters: Ensure you know the exact size of your mattress, including its depth, to select the right fitted sheet. Standard sizes include twin, full, queen, king, and California king.
Check the Weave: The weave of the fabric can affect the feel of the sheets. Sateen sheets have a smooth, silky finish, while percale sheets have a crisp, matte feel.
Consider the Season: Think about the climate in your area and the season you're in. Flannel sheets are great for winter warmth, while lightweight cotton is perfect for summer.
Read Reviews: Before making a purchase, read reviews from other customers to get insights into the quality and durability of the sheets you're considering.
Care Instructions: Be sure to follow the care instructions provided by the manufacturer to extend the lifespan of your bed sheets.
Conclusion
Choosing the right bed sheets is essential for creating a cozy and stylish bedroom. Whether you're shopping at a local bed sheet store or browsing online, considering the type of material, thread count, size, weave, and your personal comfort preferences will help you make an informed decision. With the perfect bed sheets, you'll enjoy nights of restful sleep and wake up to a bedroom that's both comfortable and aesthetically pleasing. So, use this ultimate guide as your roadmap to finding the ideal bed sheets for your home.