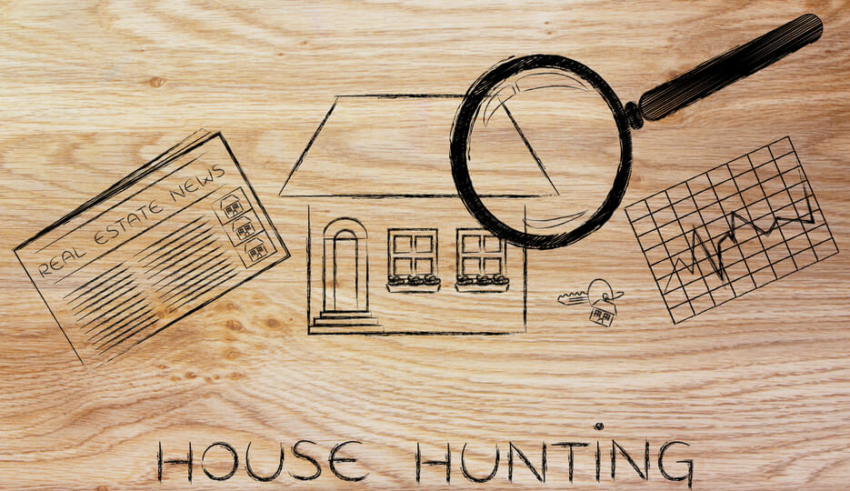 Looking for a new home is an exciting process, but it's also one that comes with its fair share of challenges. From dealing with real estate agents to sorting through listings, there's a lot to keep track of. And if you're not careful, it's easy to make some costly mistakes along the way.
In this blog post, we'll discuss some of the top mistakes to avoid when house hunting. By following these tips, you can streamline your search and hopefully find the perfect home in no time. So let's get started!
Not knowing what you can afford – get pre-approved for a mortgage before you start looking at houses.
For many people, the house-buying process can be an overwhelming experience, especially when it comes to planning a budget and knowing what you can afford. To make things easier, it's a good idea to get pre-approved for a mortgage before you start looking at houses.
Pre-approval gives buyers the confidence to shop with a set budget so that they can focus on finding the perfect property without having to worry about whether or not they can afford it. As part of the pre-approval process, lenders tend to take into account income level, credit score, debt-to-income ratio, and more in order to determine what size of the loan you qualify for.
This also helps sellers and real estate agents interact with potential buyers with confidence – knowing that there are no surprises in store for them. In addition, pre-approval may even allow newer buyers access to better mortgage rates and favorable closing conditions – giving them an even better chance of landing their dream home. Bottom line: if you're looking for a new house, getting pre-approved is one step that could save you time, money, and stress.
Only considering the monthly payment for the house – don't forget to factor in things like insurance, taxes, and repairs.
When you are considering buying a house, it is easy to focus on the size of the monthly payment for your mortgage. However, it is important to remember that this is only part of the financial commitment – and many buyers forget about all the additional costs associated with homeownership.
Insurance
First and foremost, homeowners insurance needs to be factored into any budget considerations. Not only will this cover potential damage caused by accidents and other such events, but it also helps protect your investment over time as home values appreciate. Don't forget that when moving to a new neighborhood, there can be a difference in insurance costs, so do check this out first to avoid any unwelcome surprises.
Taxes
In addition, taxes form an integral part of a homeowner's expense portfolio – both property tax and income tax – that should not be overlooked when assessing affordability.
Repair and maintenance
Finally, although they don't form part of the regular expenses associated with owning a home, repair and maintenance costs may need to be considered too. Things like plumbing problems or damaged windows can end up being quite costly if they are unexpected.
Taking all of these expenses into account before committing to a monthly mortgage payment will help ensure the long-term viability of owning a house.
Failing to do your research – know what kind of neighborhood you're looking for and what amenities are important to you.
Whether you are relocating for work or looking for an upgrade to your current living situation, it is essential to understand what kind of neighborhood and amenities will best suit your lifestyle. Failing to do your research may result in disappointment when you realize that the neighborhood you have chosen does not fit your needs.
Before committing to any area, take time to look into the surrounding neighborhoods and learn more about what amenities each has to offer. It is also important to remember that while some neighborhoods may lack certain attributes, they can also be more affordable or have other features that make them desirable.
Lastly, it helps to talk with residents of the area to get a better sense of their experience living there. Doing your due diligence will help ensure that you choose the perfect place for you and that any potential pitfalls are avoided. Ultimately, researching before choosing a new home will save both time and money in the long run!
Not being flexible on your house wish list.
The process of home buying can be incredibly complex and emotional, but it's important to remember that a home is only one piece of the puzzle. When shopping around for your dream abode, it's all too easy to focus on exactly what you want and nothing else; however, this can lead to costly mistakes.
If you find yourself being inflexible on your house wish list, you're setting yourself up for disappointment and frustration. Instead, try to look at every situation objectively – check out adjacent homes sold in the area for comparable prices, inspect for structural and civic issues that could arise during occupancy, and consider any tax benefits of purchasing a slightly more expensive or less expensive residence.
You may even find surprising benefits to moving into an existing or newly-constructed development instead of solo construction sites. By being open-minded when browsing potential homes, you'll give yourself greater chances of finding a property perfect for your needs while also avoiding potential headaches down the line. In short, taking a pragmatic approach to house hunting pays off in the long run!
Overlooking potential problems – take the time to have a professional inspection done before buying a home.
Buying a house is arguably the biggest investment most people will ever make, and while a home inspection might seem like an unnecessary expense, it can save homeowners from having to confront unexpected problems in the future.
Too often, potential buyers overlook potential issues in a hasty attempt to get into their dream house, only to discover later that significant work and money must be invested to fix major problems like structural issues, water damage, or termite infestations.
That's why it is so important for any potential buyer – first-time or otherwise – to take the time and arrange for a professional home inspection before signing on the dotted line. These inspections can reveal red flags that are not so obvious at first glance; for instance, minor cracks in walls could be indicative of much more serious long-term issues.
With an accurate assessment of the home's condition at hand, buyers can decide with confidence how much they are willing to spend on repairs prior to closing or whether they should walk away altogether if things appear too risky or costly.
Home buying is exciting, but nothing takes the thrill out of owning your own place faster than having to pay thousands of dollars in unforeseen expenses – avoid this pitfall by making sure to have a professional inspection done before taking that plunge. It's always best to make an informed decision right off the bat rather than have regrets down the road!
Our Roundup
These are just a few of the mistakes that homebuyers often make. If you can avoid them, you'll be in a much better position to buy your dream home. Working with a real estate agent who understands the buying process and can help you navigate these waters is invaluable.