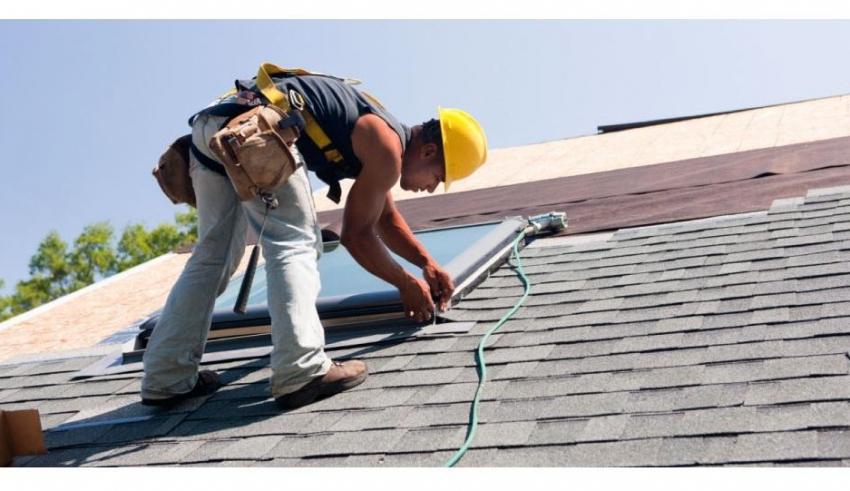 Did you know that the roofing industry's market size was $51.9 billion in 2021?
The roof is one of the most important parts of your home's exterior. It protects you from the weather and keeps moisture out.
This can extend the life of your home significantly.
So, the materials you use on your roof are extremely important, as they can help prevent leaks and other issues. That's why it's so important to choose quality materials when choosing a roofing contractor.
If you're wondering what are the common roofing materials for homes, this simple guide is for you.
Asphalt Shingles
One of the most common roofing options is asphalt shingles. These are the classic black or dark-colored shingles that many people associate with traditional roofs.
Asphalt shingles are available in a range of styles, including three-tab and architectural. They're also available in varying degrees of thickness and quality, which can dramatically affect their price tag.
Wood Shingles
Wood shingles are an attractive roofing option that has been around since the early days of home building. They are made from a variety of materials, including cedar and pine.
Although they are more expensive than other types of roofs, wood shingles have many benefits. They're extremely durable, making them long-lasting roofs that require little maintenance or repair.
Metal Roofing
Metal roofing is a common choice for many homeowners. It offers excellent durability and is relatively inexpensive.
It's also environmentally friendly since it doesn't contain any chemicals or toxins that can leach into the soil or water table.
There are several metal roofs available, including standing seam and corrugated. Each type has its advantages and disadvantages depending on your specific needs.
Rubber Roofing
Rubber roofs are a brilliant choice for homeowners who want to save money on their utility bills.
They are made from recycled rubber tires. They can last for decades with no need for repair or roof maintenance.
Rubber roofs have excellent weatherproofing capabilities, making them ideal for areas with extreme temperatures, storms, or high winds.
Clay and Concrete Tiles
Clay and concrete tiles are eco-friendly, durable roofing materials. They are made from natural ingredients that can last for decades if properly installed by a professional contractor.
These materials have great fire protection and water resistance capabilities. They are ideal for areas with extreme weather.
Slate Roofing
Slate roofing is a natural material made from crushed stone and rock. It's one of the most eco-friendly roofing materials available today.
Slate tiles are extremely durable and last for decades when a professional contractor installs them. They also have excellent water resistance and fire protection capabilities.
Roofing Materials: How to Choose the Right One
When choosing roofing materials for your home, there are several factors to consider.
The most important is the durability and longevity of the material. You also want something that will stand up well against weather and other types of damage.
Don't forget to browse our site for advice on career, finance, home, and more.