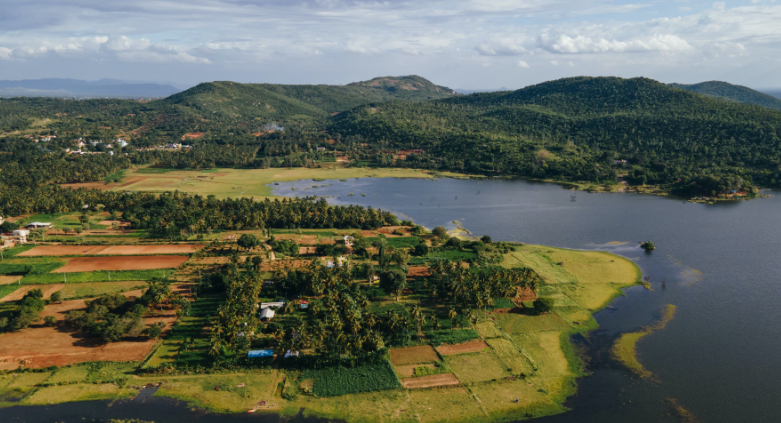 Overview
A city that revolutionized information technology in India, a city that inspired the world, is flat and best- seller on globalization, a city that has evolved from Garden City to the Silicon Valley of the country. You can reach Bangalore or Bengaluru easily as it has connectivity to all major modes of transport, the end rail or road. If you arrive in Bangalore on a flight, then you will arrive here at the Kempegowda International Airport. This is about 40 km north of the city. The railway station is in the city's heart. Majestic is the main railway station. Opposite to the railway station stands the Kempegowda Bus Stand. Commonly called the majestic bus stand, this serves as the nerve center for busters coming in and going out to Bangalore.
You can enjoy yourself in Bangalore with fun activities. Bengaluru is the Garden City because of its large green patches amongst the largest oldest ones which act as the lungs of the city are Lalbagh Botanical Garden and Cubbon Park.
Lalbagh Botanical Garden
If you're looking for a combination of history and nature at one stop, Lalbagh is a place where you should head.. The layers of rock here were discovered to be one of the oldest on planet Earth. It is also where India's largest collection of tropical plants brought in from different parts of the world was taken care of. This is also a place where the famous Angela virtues are held on 26 January and 15 August. Be sure to mark it in your trip list.
Cubbon Park
Cubbon Park has nearly 300 acres of green area that one could spend an entire day. Its trees' colonial architecture and walking trails are forever inviting. You should come here for a quick jog or Leslie walks in its beautiful environment. You can roll about in the cool evening as well and entry is free for all. On Sundays you can watch dance performances and music performances.
Bannerghatta National Park
Explore forest and observe endangered and endangered animals in their Natural Habitat at Bannerghatta National Park. There are three kinds of safaris for nature lovers: the lion and tiger safari, the deer safari and the Bear Safari. The best time to visit this National Park is between September and January.
Wonderla Amusement Park
If you want an adrenaline rush of some crazy peeps and want the thrill of some amazing water rides, Wonderla is definitely the place for you. The amusement park is an exciting & fun attraction and has innovative rides. And also a slice of beach at the wave pool. One can spend a whole day here and remain wanting for more.
Jayaprakash Narayan Biodiversity Park
It is one of the biggest parks in North Bengaluru, there is a sprawling green space which has over 20,000 varieties of exotic plum and over 250 varieties of trees and shrubs. The Rock Garden is a beautiful spot. Definitely try the acupressure walk path here. Walking barefoot, you will find your tired feet relatable. The park has a jogging track and four lakes. They are brilliant spots for a picnic.
Sankey Tank
Sankey Tank is a water body in the middle of residential areas of Malleswaram and Sadashiv Nagar, created 39 years ago in 1882, and still stands as an oasis for the urbanized area. This place is a paradise for walkers and joggers.
Madiwala Lake
The Madiwala lake is one of the popular lakes in Bangalore and is maintained by the forest department. It is among one of the best places to visit in Bangalore. The lake is home to several rare migratory birds and is also a fun boating destination.
Nagawara Lake
The Nagawara lake is a great place to enjoy boating and the loony garden here offers water amusement and other exciting rides for the kids. There are some more water bodies in town, you can explore them as well.
Visvesvaraya Museum
The Visvesvaraya museum is located near Cubbon Park lies the Visvesvaraya Industrial and Technological Museum. Here you can explore fascinating aspects of science displayed in a very creative and fun manner with live demonstrations, learning by doing and fun-filled experiments. This museum takes your knowledge of science to a whole new level.
Aviation Museum
The Aviation museum is another delightful museum you should visit, especially if you are an aviation enthusiast. The Aerospace Museum at HAL is a first of its kind in India. Don't forget to try the fun and exciting aircraft simulators. They give you the real feel of flying fighter jets and commercial aircraft and you will get a real understanding of how flying works.