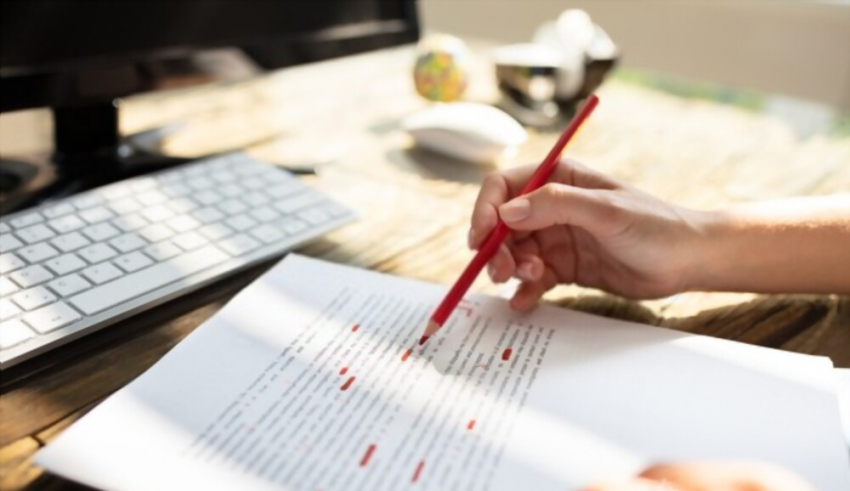 Book proofreading services are on the rise because of their extraordinary competence. As a writer, dotting your i's and crossing your t's is probably not something you worry about. Furthermore, because your attention is on giving your ideas a physical form, it's more difficult to identify logical flaws. Also, other issues that could cause your readers to disengage.
This is why every writer requires the services of a professional. With an expert team of editors and proofreaders, book proofreading services can give you a competitive advantage. They verify the technical parts of your manuscript, such as punctuation and grammar. Alongside, they will also provide helpful advice from the standpoint of your target audience.
Book proofreading services may assist you in numerous ways, from editing to proofreading to polishing your manuscript. But most authors prefer more than one services which usually includes copy editing and substantive editing. Book proofreading services offer them under various titles but offer the same thing.
So, there are several characteristics to consider while looking for the best proofreading services to polish your manuscript. It entirely depends on the services you demand for your book. So, let's look at the two main types of editing to see how they differ.
Substantive Editing
Authors who require expert help on narrative, characters, concepts, and in-depth line editing for technical concerns might consider substantive editing. Without changing the author's voice, this service assists authors in making their writing cohesive and entertaining for their intended audience. Upon availing of this service, authors are asked to give their suggestions about:
Core Concept
Characterization
Tone Shifts
Titles
Plot and Spacing
Dialogues Development
Because of the editor's engagement in a substantive edit, this service necessitates more collaboration between the author and the editor. It involves numerous rounds of editing before all issues are appropriately rectified.
Copy Editing
Copy editing's primary goal is to produce a book ready for publication. To correct the technical features of writing, a copy editor performs a line edit. It further includes:
Typographical Errors
Punctuation
Spelling, Grammar, Syntax
Stylistic Corrections
Vocabulary Preference
Now that you have learned about the different forms of editing, let's look at how to select the best book proofreading services to help you polish your manuscript.
How To Find the Best Proofreading Services?
Without personal experience or a referral from someone you trust, there is no way to be sure of any service. However, here are few indicators to help you through the maze of book proofreading services and select the best one:
Look For an All-Inclusive Service Provider
If you want professional editing, you will probably also want a professional design for your book's cover and interior pages. If you are newbie to the publishing industry and don't have a list of specialists that you or people you know have personally verified, it's best to deal with a company that provides all of the services you would require.
Request A Sample Edit
The majority of book proofreading services will provide a free sample edit of 1000 to 2000 words. To compare the quality of different companies, use the same sample. This way, you can easily find the best service provider you have been looking for.
Measure Their Professionalism
Do they answer your questions quickly? Do they stick to their deadlines? Do they listen to your concerns and handle them in a way that makes you want to work with them? These aspects are pretty necessary to be identified to avoid unnecessary hassle throughout the process.
Pay Attention to Additional Costs
It is a reiterative process to edit a book. Before a book is judged ready for publishing, it may require several rounds of editing. Consider how much more rounds will cost you and whether they are discounted when comparing rates.
Don't Underrate Their Project Management
Book editing, like writing, maybe a time-consuming process. Look for a company that handles your book like a project and gives its own project manager. This will spare you communication troubles with the individuals or for every new service you sign up for. At the service provider end, it's as if you had your own agent to communicate your concerns.
Ask About Their Policies
Even if you go through a rigorous screening process to get the top book proofreading services, you still risk being dissatisfied. Inquire about their feedback policies and how complaints are normally resolved before deciding who to deal with.
Final Thoughts
Finally, keep in mind that good authors do not always make good editors. At the very least, editing necessitates a keen eye for detail and familiarity with published works' aesthetic patterns. For example, consider a scenario where your readers bring out humiliating but avoidable flaws in your book reviews.
So, professional editing will assist you in publishing work that you can be pleased with. After all, even bestselling writers need the services of professional editors.