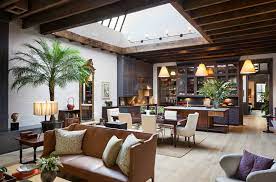 In today's market, families and individuals have many housing options from which to choose. Single-family homes, condominiums and townhomes each offer unique advantages and disadvantages. When considering a townhouse, buyers are encouraged to explore the many pros and cons of ownership
WHAT IS A TOWNHOUSE?
Most people are familiar with the free-standing, detached homes that dot the landscape. But townhouses, too, are sprinkled throughout neighborhoods in both urban and suburban locales. Townhome structures feature multiple floors and share one or two walls with adjacent properties.
In comparison to the cost of single-family homes, townhouses are relatively less expensive. This is due in part to the smaller footprint and shared walls. The lower purchase price is also true despite the similarity in square footage to single-family houses.
Built with multiple stories, the townhome structure takes advantage of the economics of vertical space. Since townhouses are affordable and situated within the vicinity of single-family homes, homebuyers are able to purchase a property in an otherwise relatively expensive neighborhood.
Owners of townhomes are a part of the homeowners' association (HOA) and pay monthly fees. Townhome owners are responsible for the upkeep of the interior and exterior of the building, and payment into an HOA ensures the exterior and outdoor areas are regularly maintained.
PROS OF TOWNHOMES
PRO 1: AFFORDABILITY
Affordability is just one of the many distinct advantages that come with townhome ownership. The national average for a 1,500 square foot traditional-style, fully built townhome is $166,500. Luxury townhomes are priced around $312,500. Lower-cost townhomes may be purchased for $77,250.
PRO 2: AMENITIES
Some new townhomes are a part of a development. In such cases, amenities, such as a pool and clubhouse, may be available. Families with children will appreciate the ample outdoor space that comes with townhouses. The biggest amenity is a prime location close to work, shopping, and transportation.
PRO 3: FREEDOM
Townhouse owners must abide by the rules imposed by the HOA. The HOA establishes rules to ensure that the properties are maintained in a certain way. Still, in comparison with condo owners, townhouse owners have more freedom to make decisions regarding the interior and exterior space.
PRO 4: LESS MAINTENANCE
Being smaller than a single-family home, a townhome is less costly to maintain; or, upkeep is less labor intensive. Since townhouse owners pay into an HOA, the association takes care of exterior maintenance, such as lawn mowing and snow shoveling.
CONS OF TOWNHOMES
CON 1: HOA FEES
While the HOA covers exterior maintenance, the downside is that association services come with a hefty fee that can change or increase over time. Depending on what the HOA provides, monthly HOA fees can range from $100 to $700, with $200 being the average.
CON 2: HOA RESTRICTIONS
The HOA is a legal entity with the aim to preserve the value of its properties. Consequently, an HOA may have rules that townhouse owners find restrictive. Common rules involve landscaping, exterior decorations, design changes (such as painting the townhome), exterior storage, and noise levels.
CON 3: LESS PRIVACY
Since townhomes are built so that each structure shares at least one wall with another property, townhome owners have less privacy. The noise pollution emanating from an adjacent neighbor's home is likely to permeate the walls of the property next door.
CON 4: RESALE VALUE
A townhome is an affordable option for new families. But once the family grows and a bigger home is needed, townhome owners are likely to find that their property has failed to appreciate in value. Consequently, when reselling, families will experience a harm in their investment potential.
WHO SHOULD BUY A TOWNHOUSE?
First-time homebuyers are able to afford a smaller townhouse property while being close to urban centers; and, as townhome owners, they learn what home ownership involves. Millennials with little home ownership experience are among the best candidates for townhome ownership.
Empty nesters, too, benefit from downsizing and having reduced home maintenance tasks. Members of the Baby Boomer generation fit these criteria. At the opposite end of the spectrum, the yard space and manageable interior areas of a townhome are ideal for young, growing families.
When buying a townhome, be familiar with the property prices in the area. The price per square foot differs from city to city. Townhome costs can make or break a deal, but equally critical is understanding the HOA fees prior to buying.
Being preapproved for financing is important. When qualifying for financing, the HOA fees are factored into the purchase price. High HOA fees can easily disqualify a potential townhome buyer. Plus getting preapproved allows the buyer to know what prices are within an affordable range.