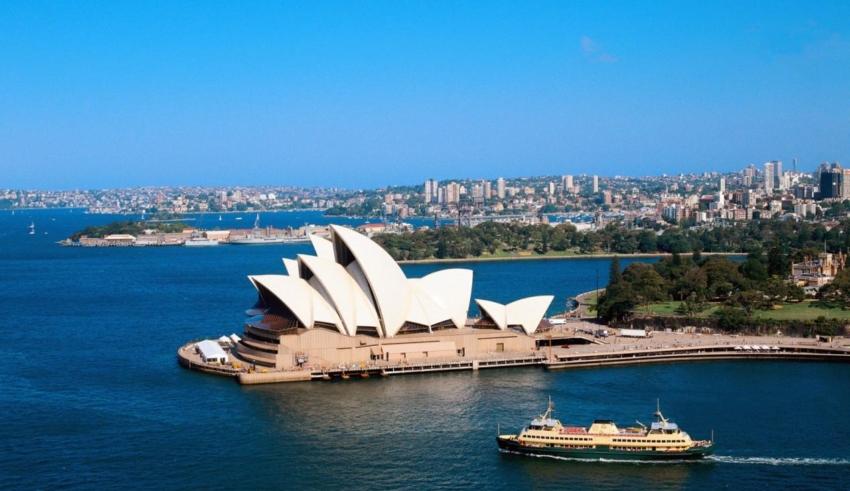 Moving to Australia can seem intimidating, but don't worry, you'll soon feel at home. The country of the koalas is a country of immigrants; people from all over the world have made Australia their home and for that reason, it is a multicultural country. Therefore, it is also possible that you get a piece of your home.
Sure, language may be a barrier at first, but if you set your mind to learning English fast, you'll be able to access the same opportunities as Australians. In this country, citizens and foreigners have the same opportunities.
Life in Australia is unbeatable! The Aussie territory has long been considered one of the best countries in the world. This has been possible thanks to its solid economy and the high rates of development of each of its cities. Now, Let us tell you why so many people across the world to study and live in Australia.
Quality of life
All of this manifests itself in Australia's quality of life. They live in beautiful, modern cities, have access to world-renowned study opportunities, and their hard work pays off when they get paid at the end of the month.
Climate
Australia is also one of the happiest countries, there they always have a smile on their face and how can you blame them?
They have a comfortable, stress-free lifestyle and enjoy a unique climate. They wake up every morning surrounded by unique landscapes and radiant sunshine.
Cultural differences and traditions
Australia is a country with a strong presence of immigrants. Therefore, you will find cultures and traditions from all over the world. As for the traditions of Australia, we will mention three: they get up at dawn, they are coffee fans and they are addicted to surfing.
Public transport
Australia is one of the countries with the best quality of life. Of course, that is reflected in its impeccable public transport service.
There is nothing more Aussie than touring the city by tram. In addition, there are monthly plans and even neighborhoods where public transport is free.
For all these reasons, making a life in Australia is the best decision you can make. Here you will be very happy and you will be able to grow personally, academically and professionally.
Day by day, you will be able to build indelible memories and meet extraordinary new people. Find out for yourself what it's like to live in Australia!
Australia is one of the best countries to live abroad. Thanks to its opportunities and its lifestyle, this destination is ideal for studying and working. However, if you need more reasons, these 4 will suffice.
Study Opportunities in Australia
If you are wondering what it is like to study in Australia, we can only tell you one thing: the Australian education system is recognized for its quality globally.
For this and other reasons, if you decide to live in Australia you should take advantage of the opportunity to take first-rate study programs. Here we leave you some vocational courses in Australia that the guys from GrowPro offer for you in alliance with recognized schools.
They will be your opportunity to train in what you have always wanted and enter the Australian labor market! Check them out.
The jobs are very well paid.
Finding a job in Australia is an excellent alternative to be able to pay for your expenses. In fact, the jobs are very well paid and will allow you to make ends meet and, why not, save money without suffering in the attempt.
Study and work in Australia
If you decide to live in Australia, you can study and work! For example, if you dare to study English in Australia and work, you can gain international work experience (which will weigh heavily on a resume).
Therefore, travelers who wonder what it is like to live in Australia as a student find that in the end, the country exceeds their expectations. You will see for yourself!
You will have fun like never before in the country of the koalas
Australian natural attractions
Life in Australia is synonymous with fun and adventure at all times. Why? Because in Australia there is always something to see or do.
On the golden sand beaches you can practice water sports of all kinds; If not, you can get carried away by the active cultural and nightlife of the Aussie cities. In conclusion, you will never get bored.