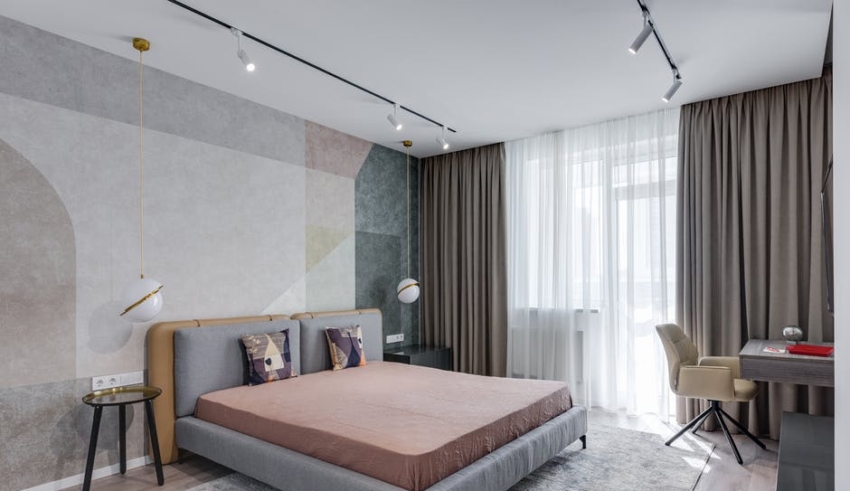 Dreaming of a comfortable night's sleep? Your bed frame plays a huge role in that!
If you're shopping for bed frames, you may be wondering what your options are. If a bed frame works well for you and lasts long enough, investing in one is worthwhile.
There are several types of bed frames out there, but narrowing down your choices can give you a great night's sleep in no time. Take a look at all the different types of bed frames here below.
Platform Bed Frames
Platform bed frames are simple and effective, and they are a great choice for those who want a low-profile bed. You can get one made from different materials, like a maple solid wood platform bed.
Other types of platform bed frames include the elevated platform bed frame and the storage platform bed frame. These platform beds can offer a more elevated bed base or storage.
Canopy Bed Frames
A canopy bed frame is a type of bed frame that has four posts at the corners that extend up to the ceiling. A canopy is then hung from the frame, typically made of fabric.
Canopy bed frames are often made of wood or metal, and they can be found in a variety of styles. Canopy bed frames are often used in bedrooms to create a romantic or regal feel.
Sleigh Bed Frames
A sleigh bed frame is a type of bed frame that is typically made from wood. The headboard and footboard of the bed typically have a curved design, which gives the bed its sleigh bed frame name.
This is a popular choice for many people because it's seen as more traditional and timeless. However, they can be more expensive than other types because of materials and craftsmanship.
Iron Bed Frames
Iron bed frames are a type of bed frame made from iron and are commonly used in homes. They are durable, provide mattress support, and are available in a variety of sizes and styles.
They are typically made from wrought iron or cast iron. Iron bed frames can be decorated with paint, metalwork, or other materials.
Wooden Bed Frames
Wooden bed frames are one of the most popular choices for beds, and for a good reason. Wooden bed frames are strong and durable, meaning they will last for years.
They're also very stylish and can be easily customized to match any decor. Wooden bed frames are also very affordable, making them a great option for anyone on a budget.
Bunk Bed Frames
Bunk bed frames are support structures for bunk beds. These are double-deck beds where one bed frame is stacked on top of another and comes in various materials.
These vary in price depending on the quality of the materials used. Some bunk bed frames are made with trundle beds, which are extra beds that can be stored underneath the main bunk beds.
Four-Poster Bed Frames
A four-poster bed frame is large and stately that typically features four detailed vertical posts at the corners that support a large, flat headboard and footboard, and also support a canopy or other fabric draping.
These are often seen as traditional or classical in style, but they can also be contemporary or even whimsical.
The Best From the Different Types of Bed Frames
There are many different types of bed frames to choose from, depending on your needs, preferences, and even uses. Ultimately, the best bed frame for you is the one that meets your needs and budget.
So, take some time to research the different types of bed frames available before making your final decision.
For more tips and guides, visit our blog today!