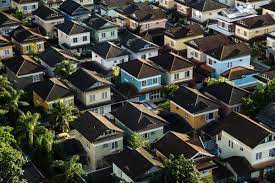 What exactly is automation and why is it becoming the most popular technique to boost corporate operations, sales, and marketing? The best real estate automation concepts and how to understand automation are outlined in this resourceful manual.
What exactly is Real Estate Automation?
In order to reduce the amount of labour that must be done by hand, automation can be used to increase the work performance efficiency of existing tools. Email processes, useful app connections, automated tasks, and team notifications are just a few examples of the ways that automation may be put to use in the real estate sector.
If you own a real estate company, automating some of your processes won't imply that machines will replace your employees; rather, it will make everyone's work much simpler and more effective.
Starting with as much or as little automation as you desire is OK, but in the beginning, it's preferable to focus on simplifying what you're currently doing routinely.
You may already have the resources you need to set up some basic automations in your email or CRM platform.
Whether you're looking for a solution to streamline common tasks or implement cutting-edge, automated creative management to speed up and improve the relevance of your campaigns, you'll find it online. Ultimately, your success will increase in proportion to how well-oiled your machine is.
Some of the most useful categories of real estate automation are as follows:
Marketing Automation
1. Generate Leads with Web Forms
By connecting your website's forms and landing pages to your customer relationship management software, you can set up a fully automated marketing system that continuously generates leads, even while you sleep. You don't need anything fancy; a contact or callback request form would do.
2. Open House Lead Generating
When hosting your next open house, try using Spacio to automate the collection of leads. As soon as the data is collected, an automated email will be sent to all of the participants, allowing you to keep in touch with them and cultivate those crucial new contacts.
3. Lead Sync
It can be challenging to remain on top of things when leads come at you from every which way and every possible source. A number of programs exist, though, that can help you organise your leads in one central location, reducing the likelihood of any of them being forgotten.
4. Email Workflows
Emails that serve as real estate contracts follow-ups are one of the most efficient methods to use automation to improve your business. Leads that download a material from your website, sign a contract, or request a viewing can be automatically responded to using email processes.
5. Lead Triggers and Monitoring
Spending time monitoring leads and deciding which ones to pursue would be a waste of resources. Leads' online activities can be tracked with automated activity monitoring, allowing you to build up a custom trigger that will alert you when a certain condition is met.
Automated Engagement
7. Maintain Relationships with Previous Clients
There are always new real estate leads to be found among your existing clientele. Establishing a system of automatic emails to send to former customers is a great way to keep in touch with them and, hopefully, gain their business again. Selecting appropriate occasions, such as the anniversary of a home purchase, might also make a difference.
8 Important Dates to Remember
Reduce the frequency of missed appointments, showings, and inspections by sending out email and text message reminders to yourself, your team, and your pipeline.
Systematised Business Procedures
9. Accounting/Finance Automation
Getting your company's financials under control is a top priority, and cloud-based accounting software like Xero can help you do so quickly and easily. Keep it in sync with your other essential management tools, like your CRM, to guarantee that all of your data is always up to date.
10. Transaction/Task Management
Managing your real estate listings, sales, open houses, and everything else may be a huge pain if you don't have a real estate CRM like LionDesk to help you keep track of everything.
11. Contract Automation
When it comes to handling contracts, automation software can be a huge time saver. Real estate automation software often includes transaction management tools that can be used to send out contracts, collect handwritten signature copies, and manage renewals.
Management Automation
12. Agent Availability
The ability to see each agent's schedule and availability in real time will greatly aid in team management. When a calendar is synced through real estate software, it becomes considerably simpler to assign agents and schedule appointments.
13. Automated Property Inspections
Scheduling and overseeing inspections can be a major time sink. However, software like Spectora may help you perform home inspections in a far more timely fashion by automating agreements, reminders, and client follow-ups and by informing all parties involved of any rescheduling.
14. Performance Analytics
In the real estate industry, management success hinges on the efforts of their staff. Tools that generate automated reports and dashboards make it simple to see an overview of key metrics and spot areas where immediate attention is needed. LeadSimple is a fantastic program that includes insightful metrics for team success.
Don't let the prospect of saving time and increasing productivity through automation discourage you from gradually making the changeover. Implement automation into your business processes one essential task at a time and get the rewards.