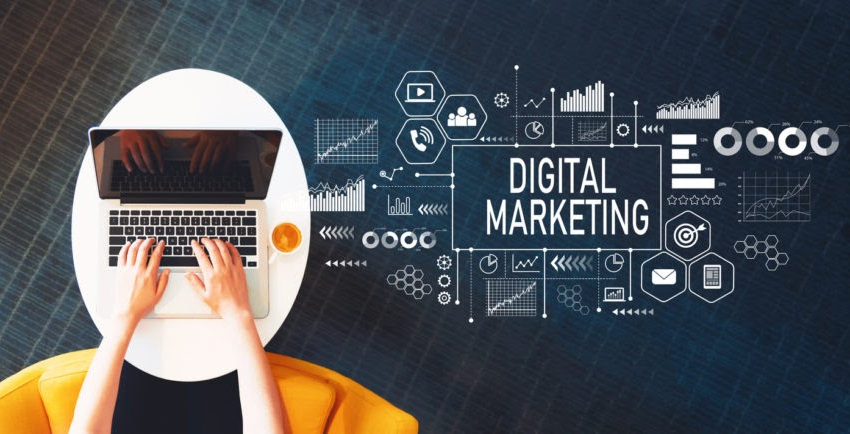 If you are wondering how to earn money through digital marketing? Then you should know that digital marketing is one of the booming industries. It is a successful career path for anyone interested in this area. You can make a successful career out of proper guidance and a learning process. Many online educational institutes provide bootcamp marketing digital programs that can be extremely helpful in learning digital marketing.
Different digital marketing sectors can help earn money. Some of the most popular sectors in digital marketing are discussed below.
Content is a vast area of digital marketing, and it requires a certain skill set to become an efficient content writer. The most successful businessmen on earth stated that content is the king. And digital marketing depends mostly on the content. Including articles, blog posts, posts for social media, and scripts for videos. However, producing innovative and effective content needs skills like,
Writing skills
Keyword research skills
Seo Skills
Analytic Skills
You can be an independent content writer or work under a company. To excel in both areas, a certification course in content writing will boost your job competency.
Depending on the work and the location, you can earn a handsome amount in a content writing job. If you work as a freelancer, you may get $0.10 to $0.50 per word, depending on the quality of your work.
So If you write in exceptional quality for renowned companies, you will get $0.50. Suppose you write four articles of a thousand words each day of a week. That makes you earn two thousand dollars per day and $14,000 per week. However, freelance work doesn't come in continuously.
In digital marketing, SEO is one of the most important factors you need to understand. It has various roles in digital marketing; you need to be an expert in applying it to the marketing strategy.
To become an SEO expert, you need to understand the technicality used in the search engine. You can learn it through different digital Bootcamp programs.
The SEO expert in digital marketing is a crucial part. Without the expertise, the marketing strategy will fall apart. Many companies hire SEO experts for their marketing teams. Also, many people work as freelancers and sell SEO services.
The average hourly rate for SEO consultants ranges from $50- $125. Depending on the experience and the location, the price may vary.
The social media manager is a great career path for anyone interested in digital marketing. The task of a social media manager is to help various brands to grow their online presence through social media marketing.
It would be best if you were tactful and innovative to create a successful strategy. The manager needs to handle a wide range of work, including writing posts, creating graphics, and running ads. Also, replying to the comments and the follower DMS is a part of the social media manager's work.
To succeed, you need to know how social media marketing works and build vast networks. And online courses can help gain knowledge and learn the whole process.
An average social media manager earns $62,000 annually, which increases to $75,000 and more with experience and popularity.
The internet reaches almost every corner of the world, and most people are heavily influenced by it. E-commerce continues to extend its niche and reach more and more people.
Becoming an ecommerce specialist is a great way to earn a flexible lifestyle. However, there are a lot of day-to-day services that an E-commerce specialist needs to provide, including, Website Management and optimizing the store's SEO. Also, setting up different marketing funnels and running up-selling and cross-selling campaigns are some of the work.
To be a successful e-commerce specialist, you must acquire some essential skills. An online digital marketing bootcamps program can help you with that. The necessary skills set for becoming an e-commerce specialist are:
You need to understand the insights methodology of e-commerce.
It would be best if you were an expert in optimization skills for various things like SEO and master conversion rate optimization.
You need to be familiar with popular E-commerce platforms and learn to build content and email marketing skills.
An average ecommerce specialist earns $58,000 annually, which can vary depending on the location and experience. Also, an ecommerce manager can earn up to $103,000.
How can we learn these skills?
Many online courses are available for learning various digital marketing skills. Purdue University provides such a digital marketing Bootcamp in collaboration with Simplilearn. You need to enroll in the program for the most in-demand field skills and to master digital marketing tools and practices. 
Why is Purdue Digital Marketing Bootcamp so demanding?
The value of a certificate from a prestigious university like Purdue is unparalleled. And with collaboration with a successful online educational platform like Simplilearn increases the value severalfold.
The program will provide a meta-certified digital marketing associate exam voucher worth $99.
A plethora of opportunities will open up after finishing the course.
The program will also provide help with your resume. Help you with expert assistance in selecting a career path.
With the program, you will get free access to premium job portals.
You will become a Purdue University Alumni Association member.
Top university professors will deliver all the masterclasses.
All the classes will be live and interactive with industry experts.
Also, you will be enjoying 24/7 learning support with the program.
What area will be covered by the Bootcamp?
Introduction to Marketing
Search engine optimization (SEO)
Search engine marketing (SEM)
Social media marketing
Content marketing and email marketing
Mobile Marketing
Web analytics
Conversion optimization
Parting thought
So you can earn a lot of money in digital marketing. All you need is an online course to help you grasp digital marketing. And Purdue digital marketing Bootcamp is an all-in-one course.