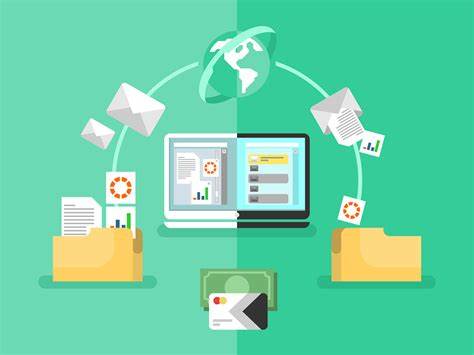 Every organization seeking to lessen workload and increase efficiency in managing electronic files in a paperless world must have document management systems. They establish an automated workflow, offer security, and permit auditing while working to secure and streamline company processes. However, it's crucial to understand that simply having a document management system in place does not guarantee that it is being used effectively.
A successful document management system deployment should include standards for file name conventions, review and update procedures, storage, sharing, and collaboration processes. If handled properly, document circulation inside an organization can help the company reach new heights. Therefore, adhere to these five measures to get the most out of your document management system.
Step 1: Recognize the processes and needs of the business
Electronic document management (EDM) is not a "one-size-fits-all" solution, as we have stated. You must know how your company's business processes work, including the workflow and the movement of electronic files and documents via those procedures. Additionally, you must understand how to track a document's every motion, identify issue areas, and deploy the EDM system to increase productivity.
Step 2: Define the various user types and their rights.
A Document Management Software can be successfully implemented if you adopt a staged implementation strategy based on user kinds, authority, and needs. The first consideration must be given to users with high needs. Examine how each department works with one another and how the EDM system may boost overall effectiveness. Users with the necessary rights should be able to access and see crucial documents in a safe and authenticated environment that the system can provide.
Step 3: Select relevant features only
You should choose a document management system based on its features and how well it fits your company. Among the common EDM features are:
Search
Workflow
Security
Scalability
Document management functionality
Usability
Integrations
Plug-Ins
Step 4: Automate and streamline the procedure
Increase productivity by Workflow Automation Software and streamlining repetitive business operations involving the transfer of files or documents. Your EDM system must be strong and adaptable enough to replicate these procedures. You should be able to independently edit and design your workflows without needing technical support. The permission and decision-making process should follow a defined hierarchy. The processes should make it simple for you to search for and audit every transaction.
Step 5: Sync with all hardware and software
To hasten user adoption, boost productivity, and cut costs, the EDM system you select must be securely linked with other company applications and software. Every software and hardware connection helps your company take advantage of the technology used across the board, resulting in easy and secure access to corporate data and significant time and money savings.
The Last Say:
You can successfully establish a document management system in your company by following these five steps. However, keep in mind that each business has a unique character and set of needs, so before choosing one for yourself, it's crucial that you fully comprehend all of them. In the end, you want a system that will enable you to cut costs and time, increase productivity, and increase the overall effectiveness of your business.