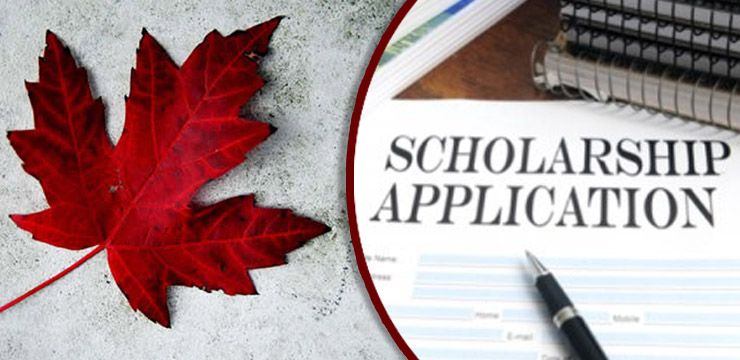 Applying to Canada for universities is a tiresome task because it requires the assembly of a whole plethora of documents. While different Canadian universities might have varying requirements for their admission applications, one of the most commonly asked for documents when applying for a Canadian scholarship is a letter of intent or an LOI. Even if you are applying or a Canadian Scholarship then the first document you would need to work on would be a letter of intent followed by your research proposal, study plan, and motivation letter.
Now if you don't have a clue about what that might be or how to write one, we've got you covered with this article!
What is a Letter of Intent (LOI) and why do you need it?
In simple words, a letter of intent is an academic document required as a part of your Canadian scholarship application in which you express your interest in your field and describe your reasoning for choosing the scholarship.
The purpose of writing a letter of intent is to describe yourself as a worthy candidate for the scholarship by highlighting your academic achievements and past work experience related to your field. This means that your LOI must include various academic qualifications, work credentials, and a brief description of your career aspirations.
If you are applying for research-focused programs like a Ph.D. or master's, your letter should focus more on your past research, acquired skills, and how you plan to use those to achieve future career goals.
You want to convince the scholarship committee that you deserve the scholarship because you have the skills, grades, and motivation required to excel in the course you will be studying.
Remember, there will be thousands of other candidates applying, most of them with a similar educational background to yours, so what will really set you apart from the others is the way you express your motivation and your expertise through your letter of intent.
How to write a letter of intent (LOI) for a Canadian Scholarship Application?
Research:
The first step to writing a good letter of intent is to do the research beforehand. You can do this by talking to alumni and going through the university's website. Before moving forward, make sure that your grades and credentials meet the university's requirements. Then, do further research about the degree that you will be studying, the various courses offered, faculty and equipment available on campus, how the campus is like, etc. The goal is to try and find out everything you can about the university that appeals to you that you think you will be able to use in your letter.
The letterhead:
The letterhead will include your address and the date written on the top right portion with the receiving university's address (mailing address) mentioned on the top left portion.
This will then be followed by a simple greeting of "Dear Sir/ Madam". If you know the name of the person you are writing your letter to, then do address them by name.
The introduction:
A catchy introduction will instantly grasp the reader's attention. Start off your letter of intent by introducing yourself, the degree you wish to pursue with brief reasoning behind wanting to pursue the degree, and essentially the reason why you want the scholarship.
Follow this up with a brief academic profile while relating it to your career aspirations. Make sure that your introduction makes you sound interesting and qualified enough that the committee will want to keep reading about your profile.
The body:
First paragraph- Academic achievements
The first paragraph of the body of the letter will be all about your academic record and the academic achievements that stem from your interests in your field. What have you studied so far, what are you interested in studying now, and how will the knowledge you have gained so far help you in your studies now?
Highlight your passion towards your field and don't shy away from expressing your enthusiasm for your scholarship goals.
Second Paragraph- Work Experience
In the second paragraph, the focus should be on your work experience in your respected field. Mention the jobs and go into details about how you contributed to various work environments, how much you enjoyed them, and what you learned from them. When talking about various group projects, the focus of the letter should be centered on the role you played in each of those.
Third Paragraph- Future goals
In the third paragraph, shift the focus towards your future goals and how this scholarship can help you achieve those. This can include both short and long-term goals but these goals should be clearly mentioned, should be in line with your career path, and relevant to the scholarship you are applying for.
Again, it is important to be as specific with them as you possibly can. Don't just say you would like to pursue a job in your field, instead talk about which company you would like to work with, what specific position you would want, etc.
The goals should also be in line with your academic profile and expertise. For example, if you are applying for an undergraduate degree, then your immediate goal after completing your undergraduate degree would probably be to apply for your master's. On the other hand, if you are applying for a Ph.D. or master's, then you might want to pursue different job prospects or certain research opportunities.
The Conclusion
In the conclusion, you should be emphasizing the points you might have already mentioned in your letter that accentuate your importance as a candidate.
The goal of the letter is to convince the committee that you are the best suited, most dedicated, and most qualified candidate to receive the scholarship. The way to do that is by highlighting your strengths and the impact that you can have once you have acquired this scholarship; whether that will be in your home country, your field of education, or your future career.
Tips to keep in mind while writing your letter of intent
Formatting: Check the university's requirements on the formatting of your LOI such as font type, font size, line spacing, etc. If formatting details have not been specified, then the length of your letter should be about one page long with, one-inch margins, left-aligned content, 1 or 1.5-inch line spacing, and double spacing between paragraphs.
While writing your LOI, what the reader will be taking away from your letter is whether you are serious and motivated enough to deserve the scholarship. So, anything that you write in your letter should be a relevant and concrete answer to the question of why you deserve this scholarship.
Be specific, concise, and clear. Whether you're talking about academic achievements or professional ones, focus on the skills you have acquired, how you acquired them and how they set you apart and give you an edge over the other candidates.
Use a formal tone in your letter, but don't overdo it with technical terms or advanced English. Avoid the use of slang while keeping it personal.
Once you have written your LOI, get it reviewed by a career counselor or teacher at school before sending it in.
Good luck!
We hope that after reading this article, you will find it easy to write an excellent letter of intent. You can search for a variety of Scholarships in Canada and then gather your documents to apply. As long as you stay genuine, keep your content unique and focus on your strengths, you should have no problem convincing the committee to award the scholarship to you!