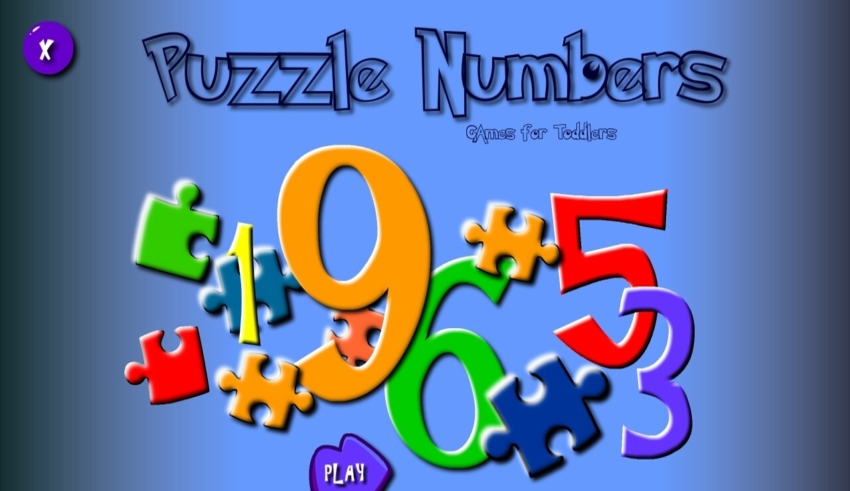 Puzzles games have become a beloved past time among many. From preschool age children to senior levels, puzzles can come in many formats and are played for all sorts of reasons. This article discusses the best puzzle games for all ages, with specific suggestions for different categories.
Puzzle
Puzzles have been around for centuries and are a great way to pass the time. They're also a great way to stay sharp and challenge yourself. Whether you're looking for something to keep the kids entertained or you're looking for a brainteaser, puzzle games are a great option.
There are all sorts of different puzzle games available, from simple matching games to more complex logic puzzles. And, best of all, they can be enjoyed by people of all ages. In this guide, we'll show you some of the best puzzle games out there so you can find the perfect one for you.
Types of Puzzle Games
Puzzle games come in many different forms, from classic jigsaw puzzles to more modern match-3 games. There are even Some physical puzzle games that require you to manipulate the pieces in order to solve the puzzle. Whatever type of puzzle game you're looking for, there's sure to be one that will suit your needs.
Jigsaw puzzles are perhaps the most classic type of puzzle game. They typically consist of a picture printed on cardboard or wood, which is then cut into a number of pieces. Jigsaw puzzles can be as simple or as complex as you like, with some only having a few dozen pieces, while others have over a thousand.
Match-3 games are another popular type of puzzle game. In these games, you must match three or more identical items in order to clear them from the board. These games can be played offline or online, and often feature different game modes to keep things interesting. Bejeweled is one of the most popular match-3 games out there.
Physical puzzle games are becoming increasingly popular thanks to their unique gameplay. In these games, you must manipulate various physical objects in order to solve the puzzle. The Room is one such game that has received critical acclaim for its clever puzzles and atmospheric setting. If you're looking for something truly unique, then a physical puzzle game may be just what you need.
What's the Difference Between Single Player and Multiplayer Games?
There are many different types of puzzle games, but one of the most common distinctions is between single player and multiplayer games. As the name implies, single player games are meant to be played by a single person, while multiplayer games can be played with multiple people.
There are pros and cons to both types of games. Single player games tend to be more focused and can be completed at your own pace. Multiplayer games, on the other hand, offer the opportunity to socialize and compete with others.
Ultimately, the best type of puzzle game for you depends on your preferences. If you enjoy a challenge that you can complete at your own pace, then a single player game is probably a better choice. If you prefer to play with others and enjoy a bit of friendly competition, then a multiplayer game might be more your style.
Online Versus Offline Games
There are pros and cons to playing puzzle games online versus offline. Online games offer the convenience of being able to play whenever and wherever you have an internet connection. You can also usually find a wider variety of games to choose from online. However, offline games provide a more immersive experience and can be played without worrying about internet lag or other players cheating.
Mobile Gaming Options
There are a variety of mobile gaming options available for people of all ages. Some of the most popular puzzle games include Candy Crush, Bejeweled, and Tetris.
These games are often played on smartphones or tablets, and can be downloaded for free from app stores. They typically involve matching colors or shapes, and can be quite addictive!
While some people may find these games to be simple and mindless, others enjoy the challenge they provide. FanVip Club games can be a great way to pass the time, whether you're waiting in line or just need a break from reality.
Non Digital Puzzle solving Options
There are still plenty of ways to solve puzzles without looking at a screen. Check out some of these non-digital options:
Jigsaw Puzzles – These can be found in a variety of different themes and difficulty levels. They're a great way to unwind and can be done alone or with friends or family.
Crosswords – A classic puzzle that's perfect for those who like a challenge. There are many different books and newspapers that offer crosswords, so you can always find one to suit your mood.
Word Searches – Another option for those who want a bit of a challenge. These can also be found in books and newspapers, or you can create your own using a list of words you choose yourself.
Logic Puzzles – These usually come in the form of riddles or brain teasers, and can be great fun to solve with friends or family. If you're feeling extra clever, you can try solving them on your own!
Math Puzzles – For those who love numbers, math puzzles are the perfect way to exercise your brain power. There are all sorts of different math puzzles out there, so you're sure to find one (or more) that you enjoy doing.
Conclusion
Puzzle games can be enjoyed by people of all ages and offer a great way to pass the time. If you're looking for a new puzzle game to play, we hope this guide has helped you find the perfect one for you. Whether you want something easy or challenging, there's definitely a puzzle game out there that's right for you. So what are you waiting for? Get started on your next puzzle adventure today!