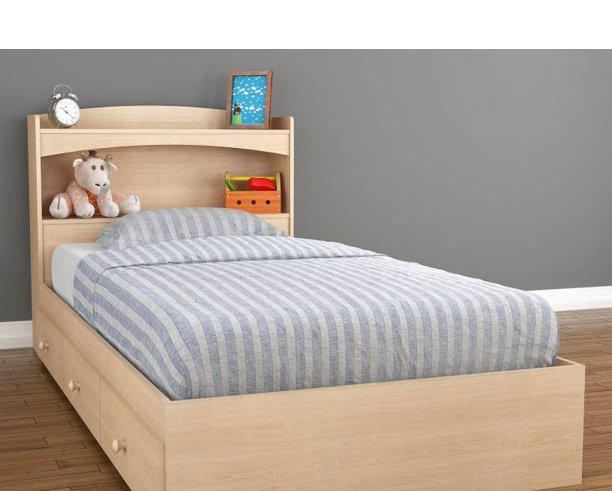 Throughout the last few years, there has been a substantial surge in the demand for mattresses made of memory foam. When compared to traditional spring beds, the comfort level provided by these mattresses is far higher. Memory foam mattresses offer a variety of benefits to one's health, in addition to the fact that they are more comfortable than traditional mattresses.
The following paragraphs will talk about some of the most persuasive arguments in favor of adopting the best memory foam beds for your house. These arguments range from the fact that they are more comfortable to the fact that they can last longer.
1. Comfort Personalized
If you and your partner toss around while you sleep, and your partner has trouble sleeping because of it, a memory foam mattress may be the right choice. The memory foam mattress provides personalized comfort. This is because it can instantly bounce back and hug your body, making it more comfortable than spring mattresses. This gives everyone a personal comfort level without worrying about permanent bumps and dips.
2. Perfect Fit For Adjustable Beds
These adjustable beds have been growing in popularity just like personalized mattresses. The Memory foam mattress is the best mattress for an adjustable bed due to its flexibility. This is because memory foam easily conforms to the base's various positions and bends with it without compromising durability.
Memory foam has the unique ability to support sleepers and alleviate pressure points, regardless of whether the bed is flat or angled. Other types of beds like innerspring beds can be more rigid, so comfort and support may be compromised in various positions. It's not true with memory foam mattresses for adjustable beds.
3. Prevents & Relieves Pain
Memory foam mattresses provide a special combination of support and pressure point relief. These make them excellent for relieving body pain and also preventing body aches. Memory foam mattress owners report lower back and shoulder pain after buying one. Memory foam mattresses can be a blessing for individuals with diseases such as arthritis. They contour to the body so that the sleeper is comfortable and aligned correctly. This can lead to a better night's sleep.
4. More Airflow And A Cooler Surface
Gel memory foam mattresses are infused with tiny gel beads during production. These gel beads can help reduce the heat generated around them. This also helps to form a cool, comfortable surface that can control temperature and prevents overheating.
5. Hypoallergenic
Memory foam mattresses can be a good option for those with allergies. The foam design keeps mold and pet hair out of the mattress. Hypoallergenic mattresses are made from mainly hypoallergenic materials. They are perfect for allergy sufferers to feathers, wool, and other types. High-quality mattresses may also be waterproof and dust-mite proof.
6. Increases Metabolism
Its gel-based cushioned top makes it possible for different users to have the same level of comfort when they lie on memory foam mattresses. It isolates motion and gives you and your partner uninterrupted sleep. Your metabolism will be positively affected by a good sleeping routine. This may help you lose weight or deal with daily stresses and improve your overall health.
7. Mental Health Improves
Memory foam mattress provides a perfect combination of layers of support and cloudlike top surfaces, making it easy to fall asleep. It will also make your sleep much more comfortable. Solid sleep will give you a feeling of rejuvenation, reduce chronic fatigue, and improve your mood.
8. Durability
Memory foam mattresses are easier to look after than spring mattresses. They require little maintenance. They can be cleaned with a vacuum or rotation once per year. A memory foam mattress will be a wise investment if you want something that will last. Memory foam mattresses last between 7-10 years. Your mattress won't be replaced for as long as you want. Common spring mattresses can last only 5-6years.