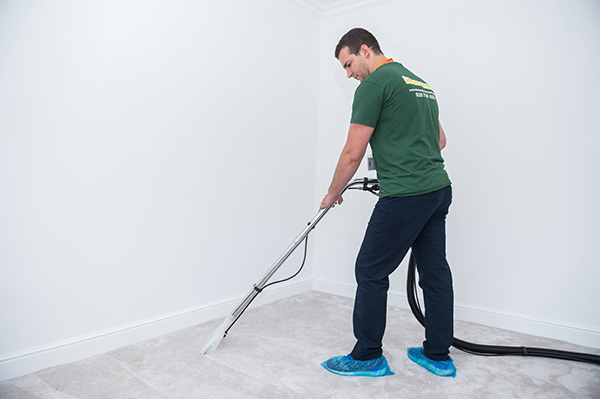 Carpets are a great addition to any living space, but these materials can't handle the wear and tear of daily life on their own. Professional carpet cleaning improves your carpet's longevity by removing dirt and ground-in grime and residues that can cause permanent staining, damage, and loss of texture.
Whether you're looking for commercial or residential carpet cleaning services, this article will show how professional carpet cleaning can bring new life to your carpets as well as any other textiles in your home.
Why Should You Have Professional Carpet Cleaning?
If you are like most people, you probably don't think much about your carpets. You vacuum them when they start to look dirty and that's about it. But did you know that there are many advantages to professional carpet cleaning?
Here are six reasons why you should have your carpets professionally cleaned:
Remove Allergens and Dust Mites
Dust mites are tiny creatures that thrive in dusty environments. They are too small to see with the naked eye but can cause serious respiratory problems for some people. If you or someone in your family has asthma or allergies, professional carpet cleaning can help reduce the number of dust mites and other allergens in your home.
Eliminate Pet Dander
If you have pets, you know that they can shed a lot of fur. And all that fur ends up on your carpets! Pet dander can also trigger allergies and asthma attacks, so it's important to keep it under control. Professional carpet cleaning will remove pet dander from your carpets, making your home safer for everyone.
Get Rid of Stains and Spots
No matter how careful you are, stains and spots are inevitable. Whether it's a spilled glass of red wine or a muddy paw print, stains can ruin the look of your carpets. Professional carpet cleaners have the knowledge and experience to get rid of even the toughest stains, leaving your
Quality
When it comes to carpet cleaning, professional companies offer a higher level of quality than what you can typically achieve on your own. Here are six advantages of professional carpet cleaning:
1. Better Equipment: Professional carpet cleaners have access to better equipment, including more powerful vacuums and steam cleaners. This means they can remove more dirt, dust, and stains from your carpets.
2. More Experience: Carpet cleaning is not as simple as it looks. There is a lot of technique involved in getting carpets clean without damaging them. Professional cleaners have the experience and knowledge to do a great job.
3. Deeper Cleaning: Professional cleaners will often use deeper cleaning methods than what you would typically use at home. This means they can remove more dirt and stains from your carpets, leaving them looking and feeling cleaner for longer.
4. Protect Your Carpets: Regular professional carpet cleaning can actually protect your carpets from wear and tear, making them last longer. Additionally, it can also help to protect against allergens and bacteria build-up.
5. Save Time: When you hire a professional carpet cleaner, you save yourself time and effort. They will do all the work for you so that you can relax or take care of other things while they clean your carpets.
6. Peace of Mind: Hiring a professional carpet cleaner Herne Hill gives you peace of mind knowing that your carpets are being cleaned by experts who will
Cost
The cost of professional carpet cleaning can vary depending on the size of your home, the type of carpet you have, and the number of rooms you need cleaned. However, there are a few things you can do to save money on professional carpet cleaning services.
First, be sure to keep your carpets clean and free of dirt, dust, and other debris. This will help to prolong the life of your carpets and make them easier to clean when you do hire a professional.
Second, try to schedule your professional carpet cleaning services for times when you know you won't be using your carpets heavily. This way, they'll have plenty of time to dry before you need to use them again.
Finally, be sure to ask about any discounts or specials that might be available when you book your professional carpet cleaning service. You may be able to save money by bundling services or by taking advantage of seasonal discounts.
Convenience
When it comes to professional carpet cleaning, convenience is one of the biggest advantages. Rather than having to rent a machine and do the job yourself, you can simply schedule an appointment with a carpet cleaning company and have them come to your home or office to take care of the job. This can save you a lot of time and hassle, especially if you have a busy lifestyle.
Another advantage of professional carpet cleaning is that it is usually more thorough than doing it yourself. Carpet Cleaning Thornton Heath companies have access to powerful equipment that can remove more dirt, dust, and stains from your carpets than you could with a rental machine.
In addition, they usually use eco-friendly solutions and techniques that are gentle on your carpets but effective at getting them clean.
Professional carpet cleaners also have experience dealing with different types of carpets and know how to treat them properly.
This can be very helpful if you have delicate or expensive carpets that require special care. Finally, most carpet cleaning companies offer some type of guarantee on their work, so you can be sure that you'll be satisfied with the results.