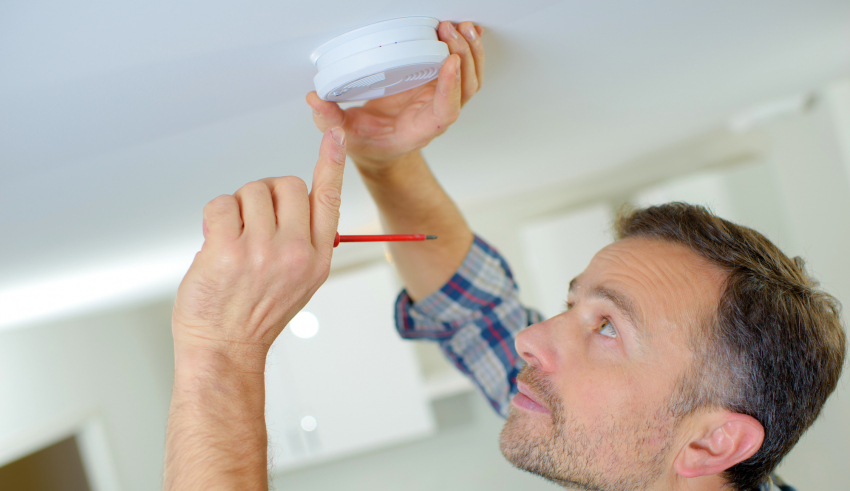 Did you know that around 346,800 household fires are reported on an annual basis? These incidents led to thousands of deaths and injuries, resulting in millions of dollars in property losses.
These events can have a large impact on a person's life and should be avoided at all costs. But what can you do to prevent a house fire in your home? The answer is to double-check your appliances and electronics for safety and always keep a home fire extinguisher on hand.
Read on as we highlight the key steps to take in order to prevent a house fire.
Maintain Working Smoke Detectors
One of the best ways to prevent a house fire is to maintain working smoke detectors. It is important to check the batteries regularly and to keep the detectors clean. Dust can build up on the detectors and cause them to not work properly.
Keep a Fire Extinguisher on Hand
Fire extinguishers can be used to put out small fires before they have a chance to spread. If you have a lot of electrical equipment, you should have a Class C fire extinguisher. Class C fire extinguishers are specifically designed to extinguish electrical fires.
Supervise Your Appliances and Electronics
Appliances and electronics are the leading causes of house fires. To prevent a fire, it is important to supervise your appliances and electronics. Unplug appliances and electronics when they are not in use.
Do not leave appliances and electronics on when you are not home. Do not overload outlets. Also, do not put space heaters near flammable materials.
Keep Flammables Away From Heat Sources
Keeping flammables away from heat sources is one of the best ways to prevent house fires. This means keeping things like propane and gasoline away from heat sources like open flames and pilot lights. Candles and any smoking materials must not be left unattended as well.
If you are using any type of flammable product, make sure you are using it in a well-ventilated area.
Get a Home Insurance
A homeowner's insurance policy provides you with protection in the event of a fire. It can help you repair or rebuild your home and replace your belongings. Make sure to find the best possible home insurance company that will cover all your needs.
Stay Safe: Create and Practice a House Fire Escape Plan
It is crucial to have a plan in place in case of a house fire. Your fire escape plan should include two ways to exit every room in your house. Everyone in the household should know what to do and where to go in the event of a fire.
Having an escape route and practicing it regularly can help everyone get out quickly and safely in the event of a fire. By following these simple fire prevention tips, you can help keep your home safe from fires.
Did you find this article helpful? Visit more of our blogs!