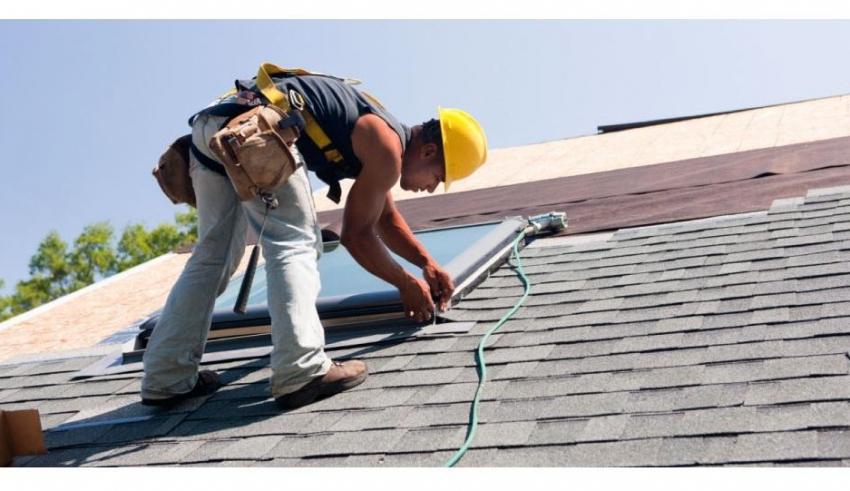 Introduction
If you have a roofing problem, it's important to hire a reputable contractor. Doing so can save you money in the long run and help ensure that your home is maintained properly. But how do you know if the roofer you're considering hiring is trustworthy? Here are three key insights to keep in mind when researching contractors and making your selection:
Researching contractors before hiring
Check the contractor's website and social media accounts. Your first step in researching a roofing contractor should be checking out his or her website and social media accounts, especially if you are hiring a local contractor. If the company has a website, it will provide you with valuable information about its history, services offered, certifications, and specialties. You can also get an idea of how professional they are by browsing through their Facebook page or Instagram account (if they have one).
Read online reviews from previous customers. Once you have thoroughly checked out the contractor's website, move on to reading reviews for them online. This is an important step because it shows that other people have experienced working with them in real life rather than just visiting their site once or twice. Reading reviews can also help you avoid companies with bad reputations who may not be trustworthy enough to hire again at some point down the road when there are problems with your home's roofing job done by them earlier on."
Ask for credentials
Ask for credentials. A contractor who is licensed and insured is more likely to have a good reputation, stay in business, and provide reliable service. Ask if they are licensed by the state, county, or both. You can also ask if they carry liability insurance and worker's compensation coverage (these are required by law). Get names of previous clients so that you can call and ask about their experience with this roofing company before hiring them.
If possible, find out whether your potential contractor has any industry certifications or training programs that indicate he or she has gained additional knowledge in the field. This may not be necessary for smaller jobs but could be worth considering for larger projects or if you want to work with someone who knows what he or she's doing!
The importance of insurance
Insurances are important for both you and the contractor. You want to be sure that you are protected if something goes wrong, and your contractor should be able to prove that they have insurance in case of an accident or other unforeseen situation. If a contractor cannot provide proof of their insurance, it's probably not worth hiring them since they may not have any coverage at all.
In addition to checking that they have insurance, make sure you can get a copy of their policy so that you can read through it carefully before signing anything. It's also worthwhile asking for copies of licenses as well; these will show whether or not the contractor has been properly certified by state officials as qualified to perform work on roofs and other structures around homes.
Hiring a reputable roofing contractor is extremely important
Hiring a reputable roofing contractor in Pensacola FL is extremely important because your home's roof is one of the most critical components to protecting your family and belongings in case of an emergency. If you are looking for a skilled professional who can handle any job from small repairs to complete replacement, then hiring a licensed contractor with insurance is a must.
Before choosing a company, it's imperative that you check their credentials and background thoroughly. Be wary of companies that claim to be able to do quality work at bargain prices. Remember: if something seems too good to be true, it probably is!
Make sure that the company you select has all necessary licenses and certifications required by local authorities as well as reputable references from past clients (or even better yet – ask friends/family members). After all, hiring an untrained worker could cost much more money down the line when problems arise with their workmanship or materials used on site."
Conclusion
So, to recap, if you want to make sure you get the best roofing contractor for your home or business, there are three key things to keep in mind: research their work history and see what other customers have said about them; ask for credentials such as insurance documents and licenses; and finally check if they have been involved in any lawsuits or disciplinary actions against them. Those are all good signs that the company is reputable enough for your needs! If you are looking to get a roof replacement in Pensacola FL, look no further than Freeman Roofing!