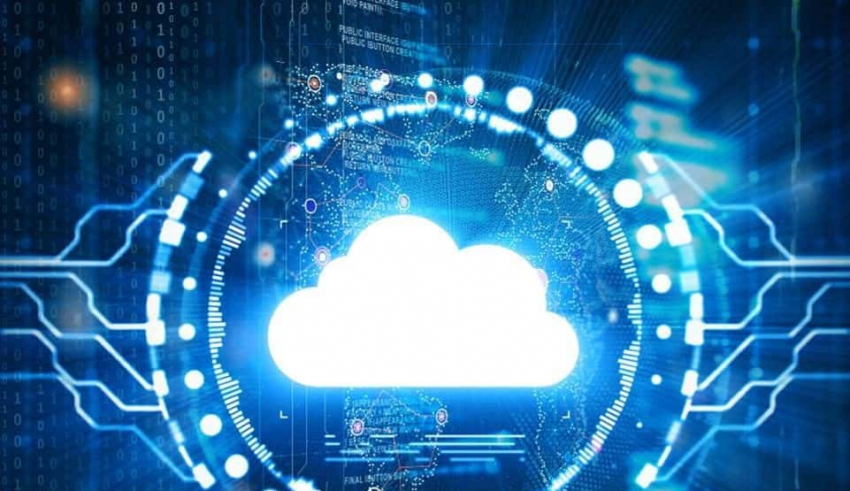 If you're new to cloud computing, you may be wondering, "What is cloud computing?" The term refers to the remote availability of computer system resources, especially data storage and computing power, through a cloud provider's infrastructure. These resources are provided on a per-user basis, so you don't need to worry about managing them yourself.
The first thing you need to understand about cloud computing is how it works. Its principal benefit is that it allows you to share data with others. You can store your documents and other information online and access them from any device, even if you don't have your computer. And because it is flexible, it's also highly customisable. Using the cloud means you don't need to worry about where your data is stored and how to manage it.
The primary advantage of cloud computing is flexibility. You can use a service from anywhere, and its flexibility is incomparable.
What is Cloud Computing?
Cloud computing is a type of internet service that lets you access vast amounts of computing power on demand. It is elastic and managed by a provider, and all you need is an internet connection and a personal computer. Significant advancements in virtualisation and distributed computing have led to the growing popularity of cloud computing. However, it is essential to know that there is much more to cloud computing than online services and storage.
Importance of Cloud Computing
Cloud computing helps businesses reduce hardware costs and save space by storing essential data on cloud servers. Instead of carrying around bulky files, users can simply log in to a web-based portal and retrieve their data without a hassle.
Furthermore, businesses can cut down on hiring in-house IT personnel and instead focus on their core business. In addition, using cloud services can significantly increase a business's strategic value. However, it's crucial to remember that implementing a cloud solution is not a quick process. A well-designed plan for your business will allow you to gain maximum benefits and reduce your costs.
Cloud computing training has numerous benefits for businesses. It teaches leaders and employees how to dramatically reduce IT expenses by enabling firms to pick and choose the services they need.
Unlike traditional data storage, cloud services can be tailored to specific industries.
They provide plenty of space for data and enable access to it.
Most cloud storage solutions have integrated data backup and recovery features, making them a valuable asset in any business.
Cloud computing increases productivity and reduces hardware costs by allowing multiple users to share and access the same application.
It allows employees to work on spreadsheets, reports, and other projects from anywhere, and the data is stored on cloud servers and sent through secure networks.
Besides, cloud servers also provide data storage, allowing you to store and share information with other users with ease. Apple and Google use cloud servers to keep all your information safe.
If you're considering cloud services for your company, you can start your search today.
History of Cloud Computing
The history of Cloud Computing is fascinating and includes many early pioneers. The origin of cloud computing can be traced to early mainframes. The Advanced Research Projects Agency network began using TCP/IP protocols in the sixties and seventies, and computer resources were shared among several users in the late sixties and seventies. While time-sharing was still common, cloud computing was a new concept.
In 1963, researchers at MIT developed a system that would allow computers to share data and resources across space and time. The system used magnetic tape reels to store information, and two or three users could access it simultaneously.
In 1977, IBM introduced the SmartCloud. Today, millions of people use public clouds to store and manage their data.
In the early 1990s, Andy Herzfeld and Bill Atkinson created the TeleScript software platform. Since then, Cloud Computing has become a fundamental part of technology.
Despite the initial success of Google's cloud service, the technology is still a relatively young industry. Founded by Larry Ellison, it's now one of the world's largest cloud providers.
However, the early days of cloud computing were fraught with controversy. The term cloud computing has been thrown around for years, and there is a great deal of confusion surrounding the concept.
In the beginning, most people were unaware of its advantages. Another common misconception is that it was invented by the same person who invented the internet. Moreover, the term 'cloud' was a mistake, and vendors began marketing legacy software as cloud solutions.
How does Cloud Computing operate?
The internet has always been composed of clients, servers and infrastructure. When users access a website or service, they submit a request to one of these servers, and the server responds. But with cloud computing, there's no client; instead, the client accesses a service via a web browser or an app. Because the data and applications are stored in a centralised server, the costs of maintaining these servers can be reduced substantially.
Using the cloud can offer many benefits:
For one thing, companies no longer need to purchase their computing infrastructure. In addition, they don't have to worry about security issues.
Additionally, cloud providers typically have highly trained staff to handle technical issues.
Furthermore, remote cloud-based software is automatically updated, so end-users always run the latest and most secure version. This way, you don't have to spend money on hardware and software not used every day.
In short, cloud computing provides a way to store and access data from any location. Because the data is stored in a central server, users can access it from any device, including their phones. There are two main cloud computing models: shared infrastructure and multi-tenancy. As a result, a cloud provider can serve multiple customers from the same physical resources. In order to ensure the best performance for all users, resource pools must be large and flexible.
Bottomline
Great Learning's cloud computing program is easy to understand and has practical applications to fast-track your career. The instructors are industry experts, so you can expect a better learning experience. The course covers the basics of cloud technologies, how they differ from other technologies, and the solutions that modern businesses can provide with this technology. Learners also get to practice their skills with real-world labs and case studies. The program also covers the latest cloud computing trends. The certification program is 100% online and is designed to help you work with big conglomerates.