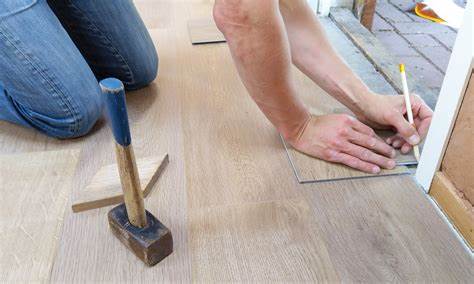 What You Need to Know Before Starting Home Renovation
Just like any other thing in this world, even a house needs regular care and maintenance to extend its life expectancy. Whether your home was built recently or decades ago, every house develops wear and tear over time, and it needs regular renovation to keep its foundation strong and sturdy, and keep up with the changing family needs in the future. Even if you plan to sell your home, you can expect higher value.
Home renovation brings both the feeling of excitement and anxiety. Whether you are looking to upgrade your bathroom, redo the bedroom or give a fresh new look to your kitchen, it can be an adventurous event. However, just like all adventures, there are many things that could go wrong. Often homeowners plan home renovation without any clue of how it will turn out. It's only when they experience renovation mishaps and regret not having a proper plan. Without proper planning, a home renovation can bring disappointments and make the entire process complex. Therefore, before you begin home renovation, keep these 7 things in mind in order to avoid unforeseen issues.
1. Identify what needs renovation
From dreadful rains to scorching heat, a house goes through the wrath of periodically changing weather conditions. Over time, these affect the quality and strength of the construction material, especially if you are living in a house that was built decades ago. Therefore, before you plan to renovate your home, examine all the areas inside and outside the house and find out issues, such as cracks, damp walls, faded colour, infestation, etc., which require immediate attention. Resolving these issues will improve the structural strength of the building, preventing further damage and making the walls look good like new again.
2. Determine your budget and financing options 
We often tend to underestimate the importance of budget in the excitement of getting our home renovated. The worst thing you can do is start the home remodel and run out of money halfway through. Therefore, while planning home renovations, know how much you can afford to spend without denting a hole in your pocket. If you are tight on budget, then consider necessary renovations first. If you are looking to sell your home, but it requires heavy renovation, then you can consider taking out bridging finance to cover the renovation cost and repay the loan once your home is sold. Arranging finance is an important factor to keep in mind before beginning the renovation project. 
3. Consult multiple contractors
Home renovation is a huge task, and it can only be accomplished successfully and efficiently by hiring professional contractors. Before you hire any contractor to renovate your home, consult at least three contractors and get quotes from each of them based on your renovation plan. Without speaking with multiple contractors you risk paying too much and not getting what you want. In addition to quotes, you will also need to consider the reputation, experience and availability of each contractor to determine who is the right fit for your project.
4. Create a renovation schedule
Creating a well-planned renovation schedule is necessary. First of all, choose a start date, or if you are willing to complete it before a particular date, work backward from that date instead. Talk to your contractor to determine the estimated length of time. If you are undertaking a renovation that will change or extend the structure of your home, you will most likely need the permit. So, apply for the necessary permits and wait for the approval before you begin the renovation work. Moreover, your renovation may take longer than expected, so be prepared to expect some delays.
5. Test your colours and materials
If you wish to work on the house interior yourself, you need to think carefully before buying any materials. Visit local showrooms to try different colours, textures and wallpapers and see what suits your taste the best. Keep in mind that the shade of the colour and pattern changes with different light directions throughout the day. So, if possible paint a small streak on the board and move it around the house throughout the day and night to see how it changes.
#6 Expect the unexpected
All homes have secrets hidden behind the wall, beneath the roof and under the floor. A renovation can expose them to light, which can lead to additional expenses. You might discover in the middle of the renovation work that your home has suffered water leakage or it needs extensive electrical work to enhance safety of your home. Always be prepared for these additional costs by allocating extra money other than the budgeted amount.
#7 Pack up and prepare for home renovation
Now that your renovation plan is nearing an end, it is time to pack up and prepare the space for the actual renovation to begin. Whether or not you should continue living in your home during renovation depends on the type of work being done. If you are renovating your bedroom, then you might need to make new sleeping arrangements. If you are renovating the kitchen, then you might need to set up a new place to cook and shift all your appliances. If you are planning for the whole home renovation, you might want to shift to a temporary home. You will also need to factor the cost of renting a house during the renovation.
Final Words
Whether you are renovating to enhance the look and feel of your home, add value to your home or renovation has become necessary as your family size has grown, a home renovation project is a big decision that you will face at least once in their lifetime. However, it can easily turn into your most expensive mistake without proper considerations and preparations. The above mentioned tips will help you minimize potential issues and go through the home renovation process smoothly. At the end of the renovation, all your planning efforts will result in a beautiful home that is just perfect for you and your family.