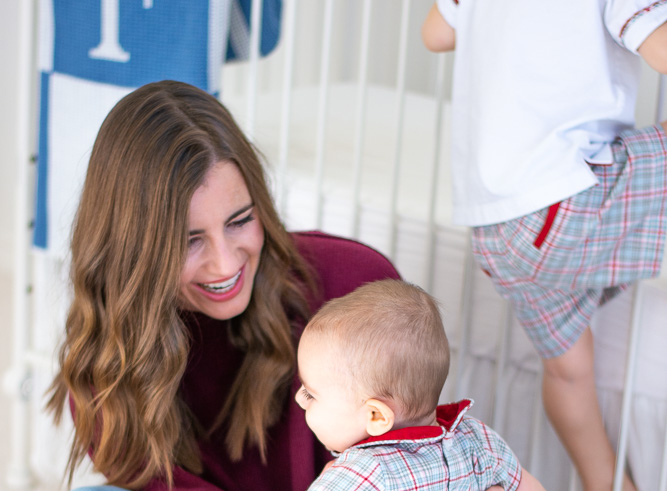 Having the responsibility of a newborn can be extremely overwhelming. After a new baby, your home, schedule, or responsibilities, everything seems to change permanently. So, when the duty of cleaning and organizing your home comes, it can get a lot more tiring. Here are some tips for you from Glimmr about keeping your house tidy after having a baby. Hopefully, with these tips and a little patience, you can overcome the challenges of having a newborn.
Multitasking is the kay
Typically, you are going to be very busy after having a baby. So, you must be extra careful about organizing your work schedule and time. In that regard, multitasking can be a massive help. This way, you can reduce the waste of time. While multitasking, make sure you choose tasks that can be done synchronizing. For example, you can fold the laundry while watching TV at night.
Maintain a schedule
When you are a new mom, everything around you is bound to change, especially the schedule you have been following for a long time. A considerable amount of your time has to be invested in the baby, so you must recreate your schedule with essential daily tasks. First, always prioritize tasks related to the baby and his well-being. Next, other household tasks should follow.
Have minimum stuff at household
If you have a newborn or expect one pretty soon, don't fill your house with new stuff and keep things minimal. As I said earlier, the baby is a huge task, and you'll likely have less time for other tasks. So, if you have less stuff at home, you'll spend less time cleaning and organizing them.
Don't be hard on yourself
Now that you have a newborn baby at the center of your world, don't be hard on yourself about a chaotic or dirty household. Just takes things slow and try to do the basics only when you can. The rest will happen when it's supposed to. You must realize that you cannot always do everything like you used to.
Try to clean up before bed
This advice may seem a little conflicting, but it can make your life easier as a new mother. Your house and kitchen are supposed to be messy, and you don't want to wake up in that same mess in the morning, right? So, clean up before bed, or at least in the kitchen. Then, at least, you'll have a clean counter for the morning coffee.
Deep cleaning before the baby arrives
This is an intelligent move to minimize the workload when you have a baby. So, deep clean and organize your home thoroughly when you are expecting a baby. This way, it'll be much easier to maintain a clean home afterward. A clean and organized home means less work for you and more time for the baby. While you clean, you can also organize all the new baby stuff simultaneously.