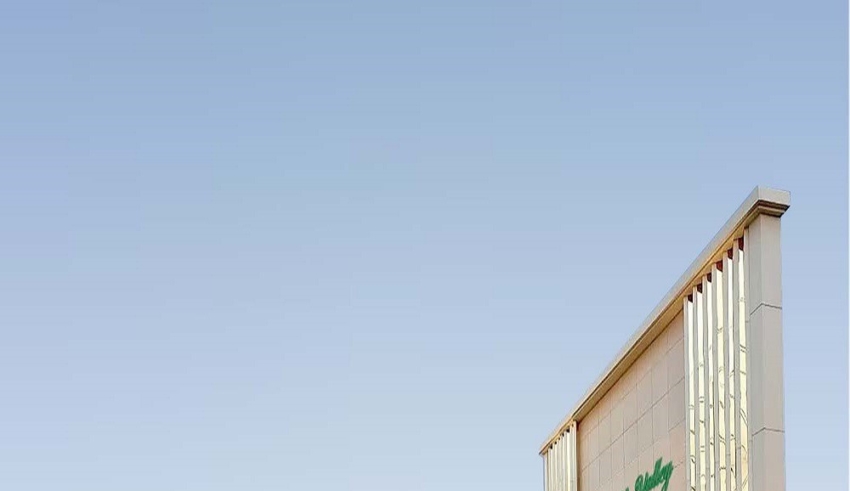 1 Kingdom valley Islamabad
Do you want your own house but are afraid of the high property prices? When the inflation rate is too high today, it is not easy for people to buy their own houses. In such times what if you get an opportunity to have your own house in your dream place? Yes, you hear it right. Kingdom valley Islamabad, right in the heart of Islamabad, provides the best offer to people to live a peaceful life.
Kingdom valley aims to provide the best solution for house issues. Kingdom valley is affordable even for people with average salaries. Its beautiful location and four-year installment plan make kingdom valley Islamabad attractive. That is why people continuously book their plots and houses since its opening.
Kingdom valley serves every individual in Pakistan. Such as, if you belong to a middle-class family or an average salary person, you can book plots in the kingdom valley general block. If you belong to the upper class and can afford high rates, book your actions in the kingdom valley executive block. Kingdom valley also offers luxurious farmhouses at reasonable prices. Kingdom valley is for every individual in Pakistan.
2 Kingdom valley Islamabad farmhouse block
The farmhouse block is for those who need an outstanding and up-to-date farmhouse. There are different plot sizes available in the kingdom valley farmhouse block. Such as:
· 2 Kanal
· 4 Kanal
· 8 Kanal
These categories of plots have different payment plans. Following are the payment plans for every plot category. Such as:
· The price for a 2 Kanal plot is 4,000,000 with 400,000 down payments
· The price for a 4 Kanal plot is 7,500,000 with 750,000 down payments
· The price for an 8 Kanal plot is 13,000,000 with 1,300,000 down payments
Farmhouse block provides many facilities to its residents. If you want to enjoy these facilities, you can contact lead marketing to book farmhouses by paying a down payment. You can pay a 10% down payment. You can pay 40 monthly installments or eight bi-monthly annual installments.
3 Area covered by farmhouse block
Kingdom valley is the finest and most popular housing society in Pakistan. Pakistan has many more housing societies, but its kingdom valley is famous due to its location, prices, and block category. There are five blocks in kingdom valley.
· General block
· Executive block
· Oversea block
· Farmhouse block
· And kingdom villas
Kingdom valley covered 15000 Kanal of land as farmhouses are more significant than residential and commercial blocks, which is why farmhouse gets the most area than other blocks.
4 Farmhouse block NOC
Creators and developers of Kingdom valley Islamabad have launched one of the country's most significant projects. It is specially made for everyone to fulfill their needs for their own house. However, people are afraid of the legality of the project. However, when you come to kingdom valley, you do not need to get upset as it has legal approval from the government of Pakistan. The farmhouse block has NOC with the reference number "DRG/PHATA/2176-2021". The legal project always gets more attention because it has a greater chance of completion. If you have any queries or confusion related to the project' legality, the NOC number is available to verify the project.
5 How to book farmhouses in Farmhouse block
The farmhouse has so many facilities for its residents. The farmhouse block is a part of the master plan and is an innovative idea from its creators. You can book your farmhouses by following a transparent procedure. Such as if you are booking plots from abroad, you need the following documents:
· Application form
· Buyer's photocopy of NICOP
· Next to kin CNIC photocopy
· Updated picture of buyers
· Prove payment (Deposit slip receipt or screenshot)
6 Facilities available at the farmhouse block
Kingdom valley offers top notch facilities to its investors and buyers. Individuals can enjoy these facilities when they buy their plots in the kingdom valley farmhouse block. Such as:
6.1 Modern design and style
The buildings of the farmhouse are based on modern designs and international standard buildings. Whether you talk about schools, hospitals, or mosques, every building style is based on international building designs. The mosque design of kingdom valley is based on mosques of international cities. Moreover, you will find every facility there.
6.2 Clean environment
The farmhouse block is concerned with its residents' mental and physical health. That is why it aims to provide its residents with a neat and clean environment. A proper ventilation system is there, and the garbage management system is also there so that community looks good to everyone.
6.3 CCTV cameras
Kingdom valley farmhouse provides the best security for its residents and protects them at all costs. They have 24 hours service and highly qualified and trained security to secure their residents. They are available 24/7, so whenever one is in need, you can call them.
6.4 International schools
They have the best private schools for kids, so parents do not need to worry about their kids' studies. Every school in kingdom valley has higher value with qualified teachers with an oxford curriculum. Apart from studies, the schools also provide extra-curricular activities, and everyone can participate.
7 Bottom-line
Kingdom valley Islamabad offers many facilities for its residents. Such as different categories of plots, manageable payment plans, and prime locations, which is why ki kingdom valley is gaining immense popularity from buyers and investors. It does not matter whether you are an average-salary person living abroad and want the same life; kingdom valley is for everyone. Farmhouses by kingdom valley offer luxurious life to individuals; it has a gated community, 24/7 surveillance, carpeted roads, gardens and parks, and international standard school and hospitals. So save your time and book your plots with lead marketing. The staff of lead marketing staff is there to help you with booking.